Friday, 23 October 2020 at 9:00 AM to Monday, 26 October 2020 at 6:00 PM
Organiser: Joe Todd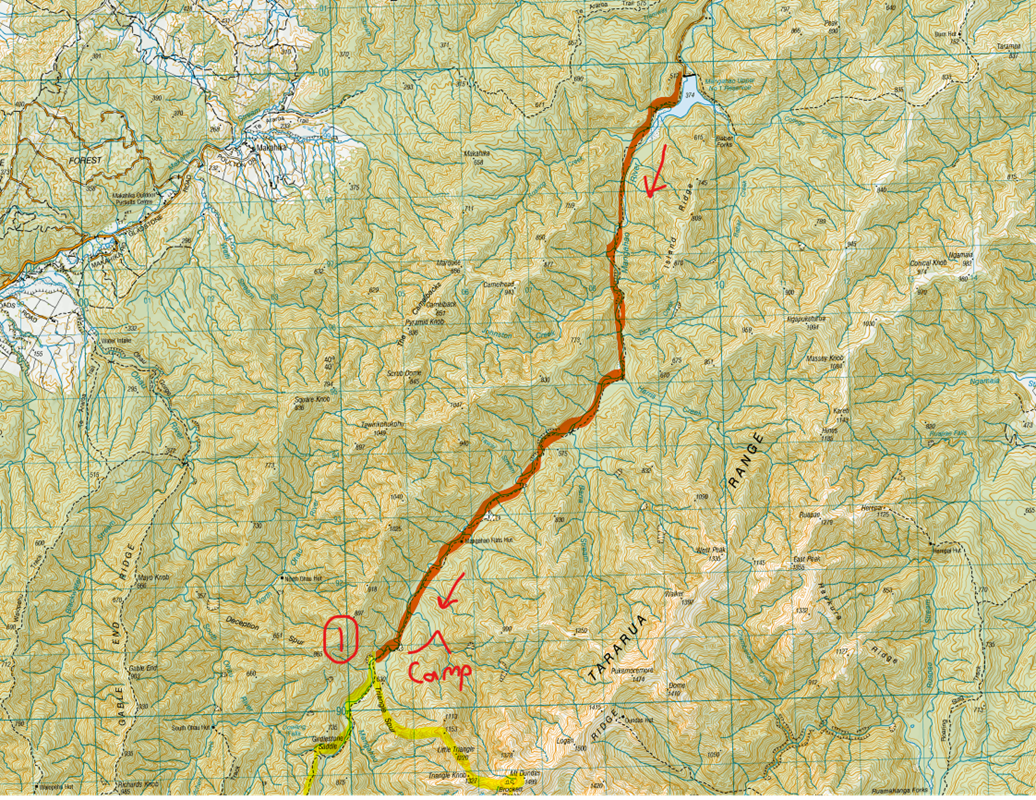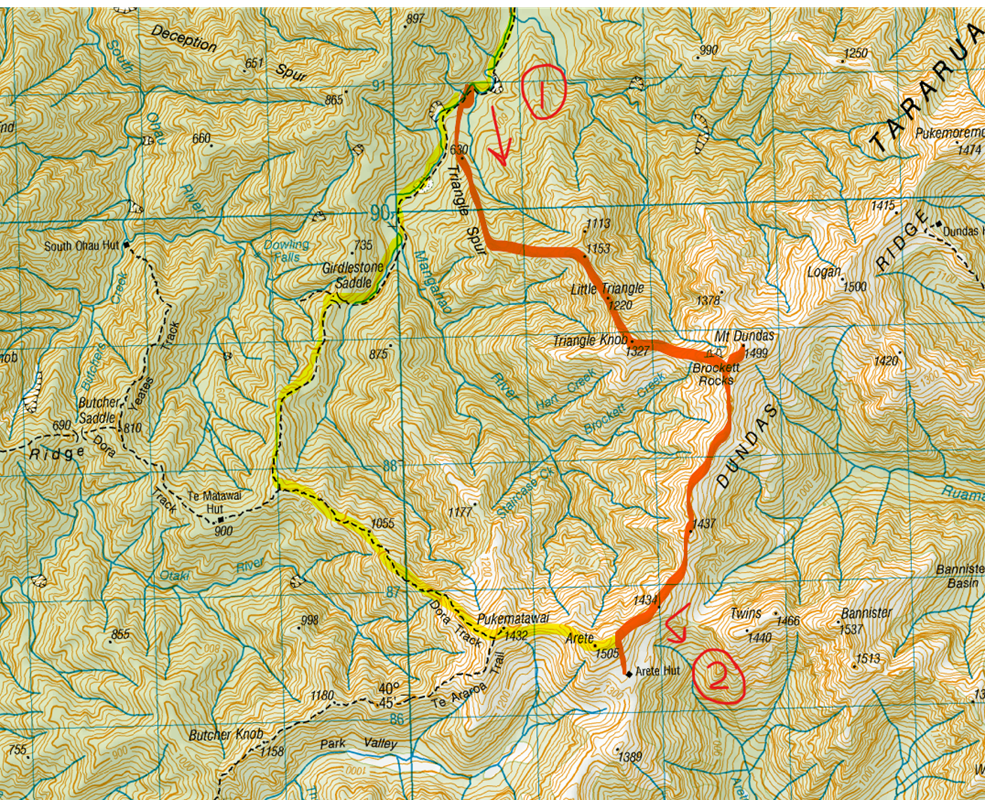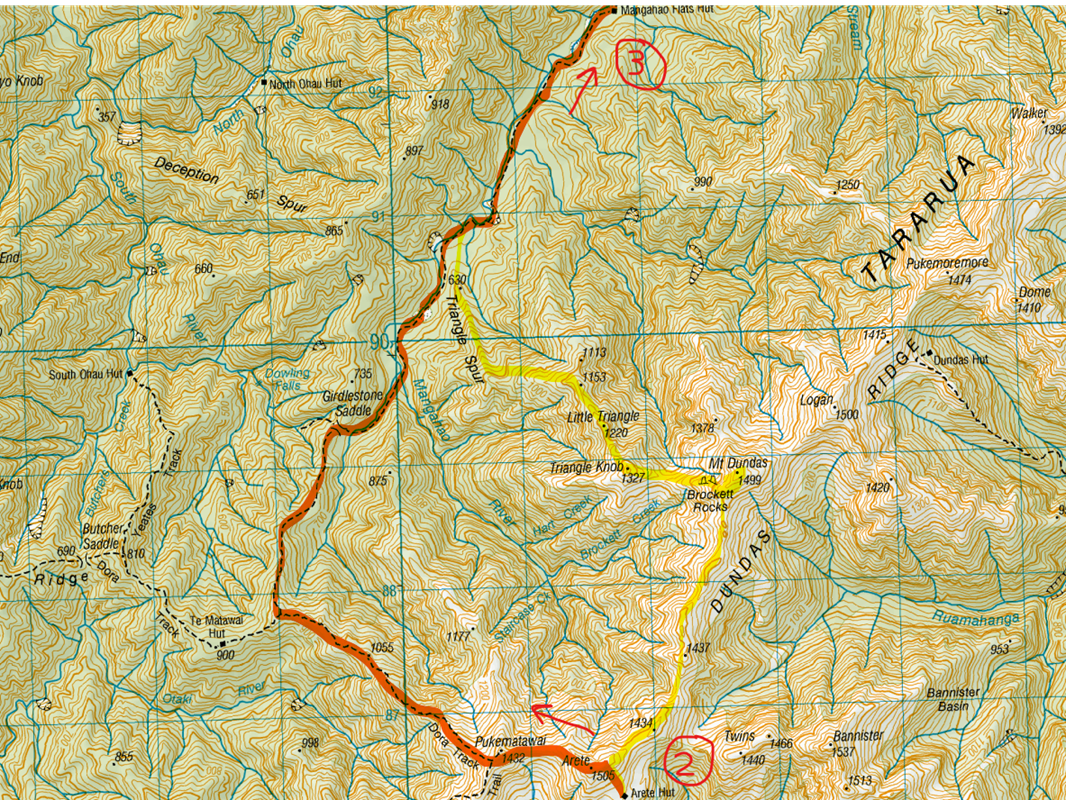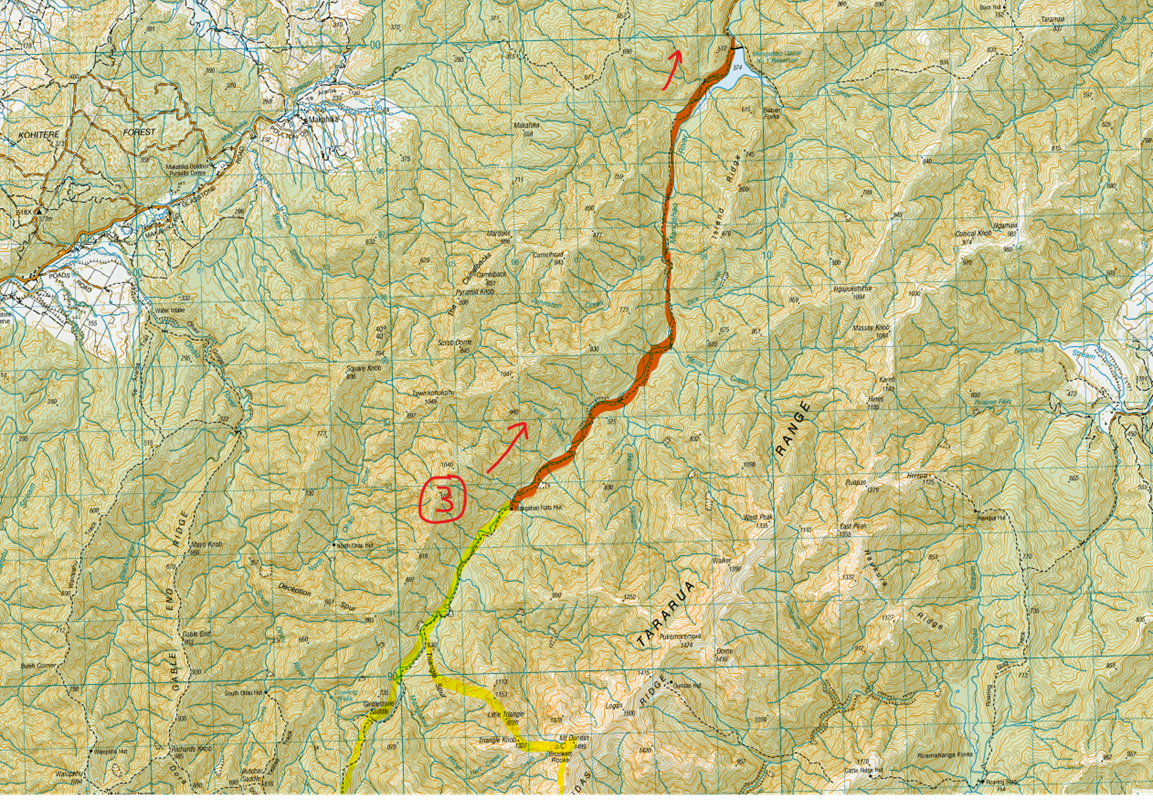 This will be a 3-4 day Medium-Fit trip. Please only sign up if you like bush-bashing, extreme uphill and long days (6-8 hrs) walking.
On Labour Weekend I'm planning a trip to Triangle Knob and Arete Hut to/from Mangahao Dam. I have conservatively estimated the trip to be 4 days long, though it would be doable in 3 days with the right conditions.
Day One: Getting to the crux
We walk along the track up the Mangahao Valley from the end of Mangahao Road, past Mangahao Flats Hut to a campsite at the bottom of Triangle Spur
Day Two: The Crux
From our campsite we turn off the track for some bush-bashing along a vague trail. We'll follow Triangle Spur upward through forest and leatherwood until we reach Triangle Knob above the scrub line. Getting to this point could be challenging depending on how much of a trail there is. From the knob we'll head up to the main range and if the weather is good we'll go up to Mt Dundas for a sick view. The last stretch is heading south along the tops to Arete Hut. It is a two bunk hut so we may have to camp next to the hut.
Day Three: Now we have to get down
We head over to Pukematawai peak where we meet a popular track and we head toward Te Matawai Hut then turn down toward Girdlestone Saddle before we get to it. The track leads us straight back to Mangahao Flats Hut. At this point we can either stay in the hut another night or keep going to the road end if we're feeling up to it.
Day Four: If there is one
Head from the hut to the car park.
Anyone who signs up will have to meet me there at the road end because I live in Palmerston North. This means someone else on this trip will have to have a car and pick gear up from the gear shed.
Finer details will be sorted closer to the date.
Map images coming soon
TBD
Login to see Trip Emergency Contact.