Wednesday, 9 June 2021 from 7:00 PM to 10:00 PM
Organisers: Xanthe Smith, Nicholas Jones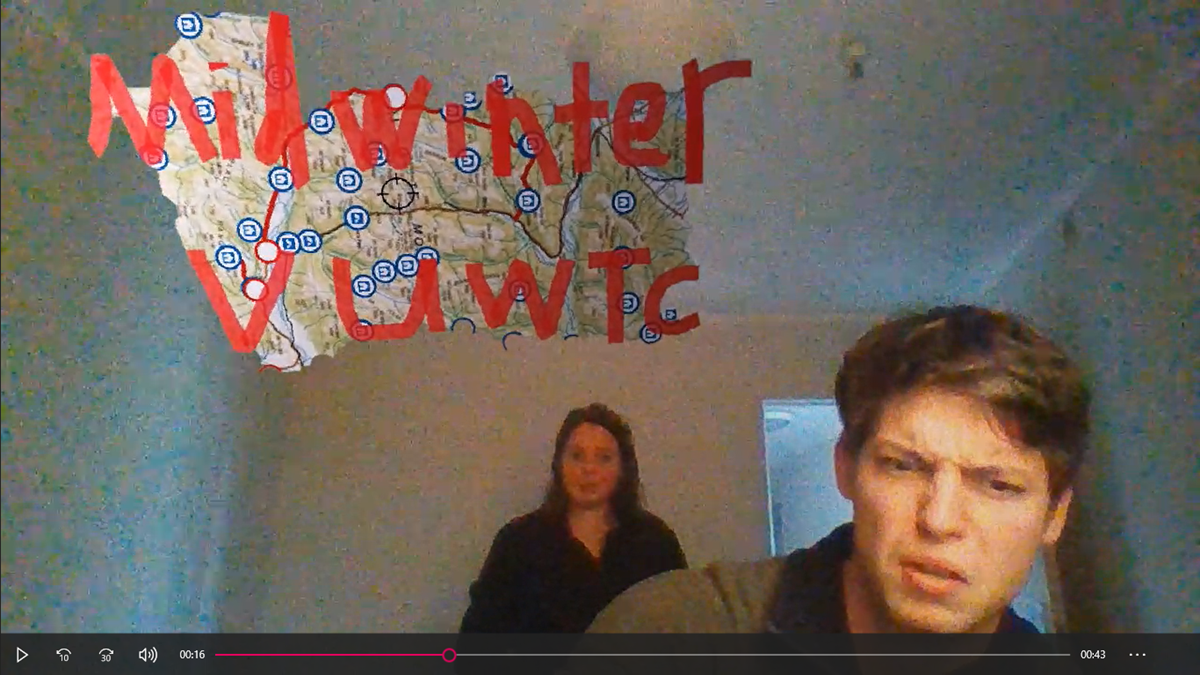 Essentially this is a Potluck to plan trips for the midwinter expeditions coming up after snowcraft. People can get into groups based on experience/preference and start to plan and organize their trips. 
What to bring: 
- A plate of food. 
- Maps? 
- An idea of what you would like to do for a midwinter trip 
The potluck will be held either at Everton Hall (C) or a flat attached to Everton Hall (A) depending on numbers - 12 Everton Terrace. There is two guest carparks (B) and also parking at Kelburn park (E). The pink lines are the entry points to the hall and flat. 
If you are reeeally keen to host the Potluck feel free to email nic.jones789@gmail.com and we can change the venue.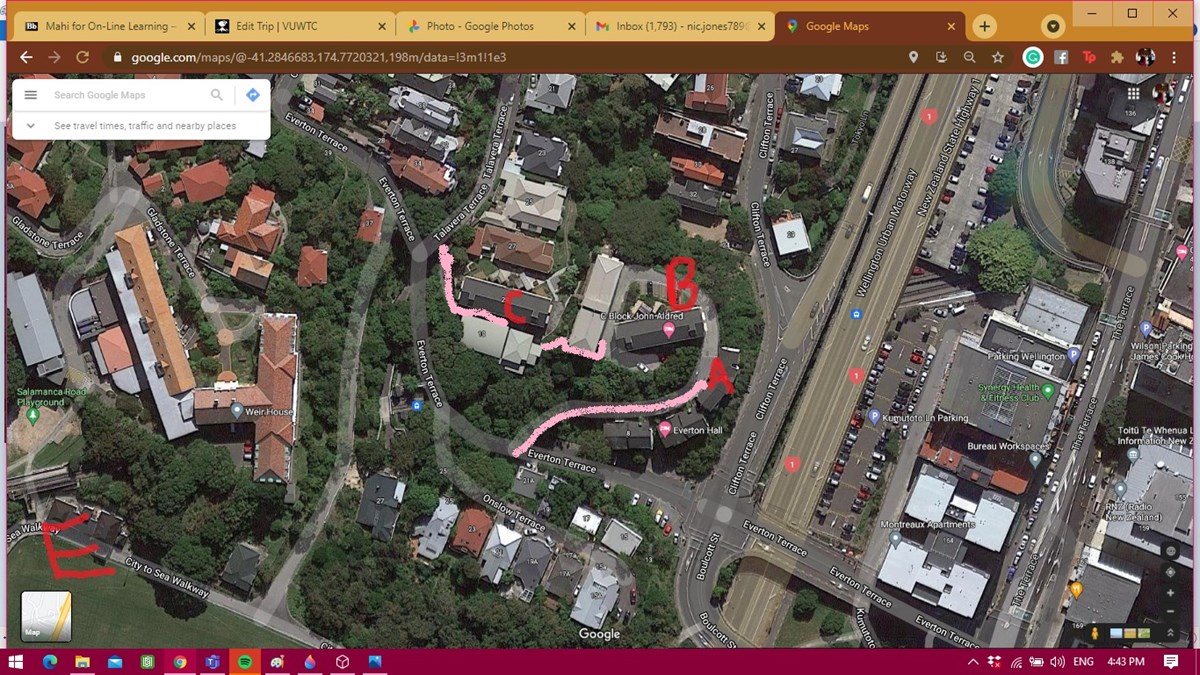 Free
Login to see Trip Emergency Contact.
---
This trip has already happened!
---
17 people went on this trip