Saturday, 5 March 2022 at 8:00 PM to Sunday, 6 March 2022 at 4:00 PM
Organisers: Kathleen Griffin, Sam Wildig
So Tararuas and Tongariro get a crossing, why shouldn't the Rimutakas? In my opinion this is a very underrated tramping destination, particularly the eastern side which doesn't get visited a lot. 
We'd need to do 2 cars of trampers, with each car based at either end. On the East Side that would be Corner Creek Campsite, which takes about 2 hours to drive to from Welly. It might be worth camping the night there the night before, . The West side is easier to get to from Welly, Wainuiomata car park is only 45mins drive. Then both groups would meet roughly halfway at the Orongorongo river, camp there and swap car keys the next morning. And also, the track passes Mount Matthews so it would be worth doing the summit on the way.
The dates aren't finalised, I just put this in the calendar as a place holder. If you're interested flick me a message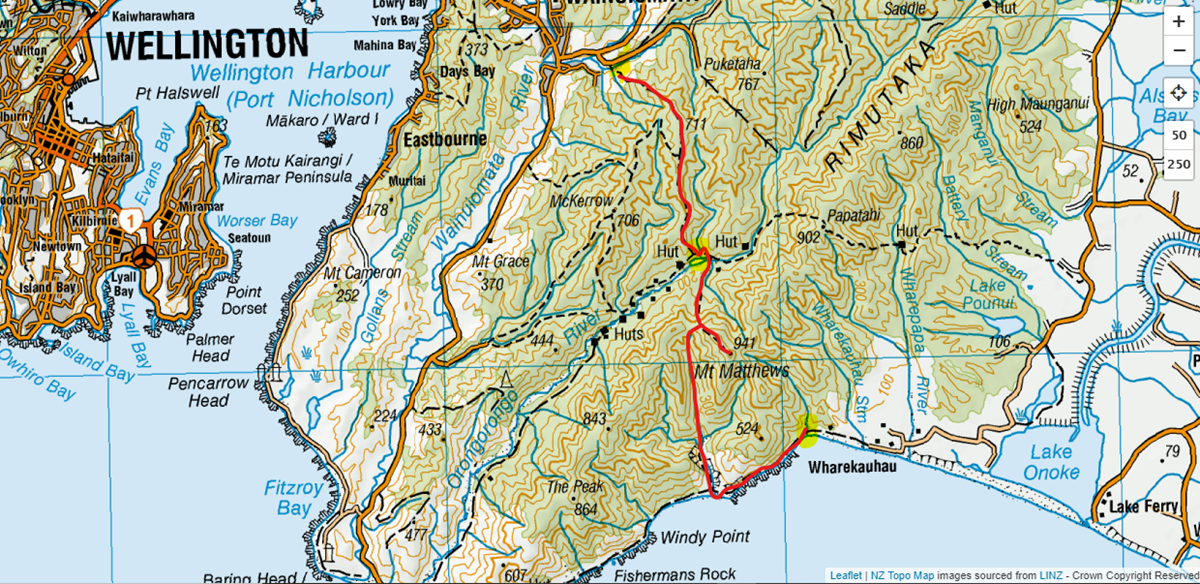 $8.70
Login to see Trip Emergency Contact.
---
This trip has already happened!
---
8 people went on this trip