Saturday, 11 June 2022 at 9:00 AM to Sunday, 12 June 2022 at 3:00 PM
Organisers: Kathleen Griffin, Daniel Hunsche
yo the hut is full so you can stop signing up now 🤙🏼 
 
Somwhat of an annual winter trip to Powell Hut. Might see some snow, or might be foggy af & we will see absoltely nothing - all part of the excitement! 
You need to book a hut ticket online to stay at Powell Hut. You can do this here - it costs $20 which is kinda spenny but it is definitely the nicest hut in the Tararua Range (there's lights :o) 
Other than that, the only cost will be split fuel costs & maybe a shared dinner? (nb drivers pay less for fuel since they are putting mileage on their car just for us to have a nice trip that wouldn't be possible without them!) 
You will need:
Sleeping Bag
Pack
Decent boots or trail runners
Warm clothes (thermals & fleece/puffer/some kind of mid layer) 
Waterproof raincoat 

There is often snow up Mt Holdsworth so make sure you have an appropriate amount of warm gear. It is sometimes pretty icy around the summit but to keep this a trip open to everyone we won't be bringing crampons - if it's beyond hte ability of our shoes to reach the summit then we will just get our views fix from the hut!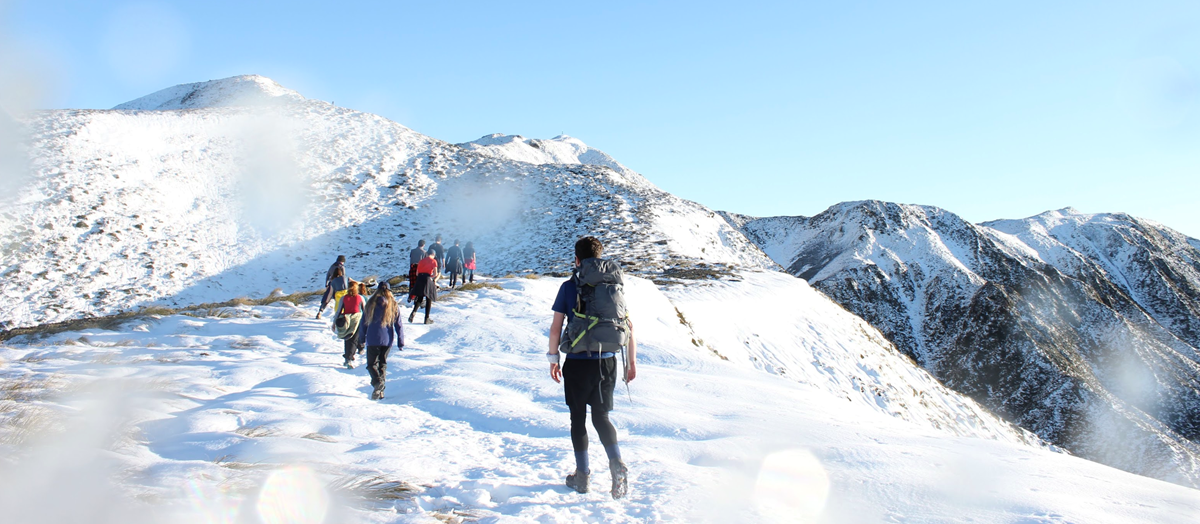 We will meet at uni in the morning & head up to the holdsworth carpark where we will have a lunch before heading up & probably another decent snack break at Rocky Lookout.
It's about 4hrs to Powell Hut so will have time after for some nice dins, a trip up from the hut to see the sunset over the Tararuas, & the rest of the night chilling enjoying the flash solar powered lights. 
The next morning we can either walk back the way we came or do the the entire Holdsworth loop & head down Jumbo Hut side. 
Last years crew at Powell Hut:

This is a relatively easy trail, nothing techinical however it must be noted that we will be going uphill for almost all of the first day & downhill for almost all of the second day so if you aren't prepared for a decent amount of huffing & puffing then maybe consider a different trip. Also since we are buying tickets in advance this trip will go ahead regardless of the weather.
To come on this trip you MUST book a hut ticket online from DOC. 
If you have any questions just flick me an email or come chat to me at the Tuesday meeting 
TBD
Login to see Trip Emergency Contact.