VUWTC is one of the busiest, largest, sexiest, and most exciting clubs on campus.
We offer huge amounts of thrilling pursuits to distract you
from your studies and work!
---
Join the club!
Join the club to go on trips, get awesome discounts and party at our social events!
6 month memberships are $15 for students, $20 for non-students. You can join at our weekly meetings, or sign up to our email list if you want more info.
Meetings
Our meetings are held on Tuesdays at 6pm at VUW Kelburn Campus during university term time (check facebook for exact meeting room). During the holidays we usually meet at the Welsh Dragon Bar on Kent/Cambridge Terrace (same time), but please check our social media for updates just in case!
Come along to see what we do and find out about tramping this weekend.
---
---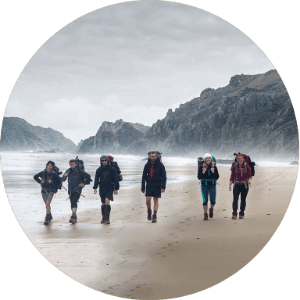 Find out about our club, how to prepare for or lead a tramp, how to contact us, and how to find success in life.