VUWTC is one of the busiest, largest, sexiest, and most exciting clubs on campus.
We offer huge amounts of thrilling pursuits to distract you
from your studies and work!
---
Join the club!
Join the club to go on trips, get awesome discounts and party at our social events!
6 month memberships are $15 for students, $20 for non-students. You can join at our weekly meetings, or sign up to our email list if you want more info.
Meetings
Our first introductory meeting is on Tuesday 2 March at 6pm, in TTR-LT1 of Te Toki a Rata Building at Kelburn Campus of VUW. Subsequent meetings are on Tuesdays at 6pm in AM101 or at the Welsh Dragon Bar outside uni term time.
Come along to see what we do and find out about tramping this weekend.
Write a trip report!
Share your adventures, and get your write-up / pics in the end of year club magazine, Heels.
It doesn't have to be an essay or an epic - anything is good from poems, recipes, pictures, quotes to whatever your imagination can dream up!
---
---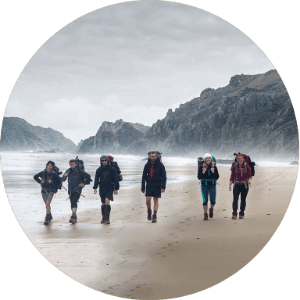 Find out about our club, how to prepare for or lead a tramp, how to contact us, and how to find success in life.