Trips currently away
There are currently no trips away.
Upcoming trips
Organisers:
Chris Russell
Colan Balkwill
Sometimes not everyone can make it on Snowcraft I. Some people might also like to learn some more in-depth aspects of alpine travel (rope work, avalanche assesment, making snowpeople). Let me present Snowcraft II!
Every year we like to head up Mt Ruapehu & learn a bit about alpine hiking.
We learn how to use an ice axe, crampons & some info about safety in winter conditions. On snowcraft II we will also focus on a few more technical aspects.
Cost for learners and everyone else: $120
Cost for leaders: $60
Drivers claim back your entire fuel spend:)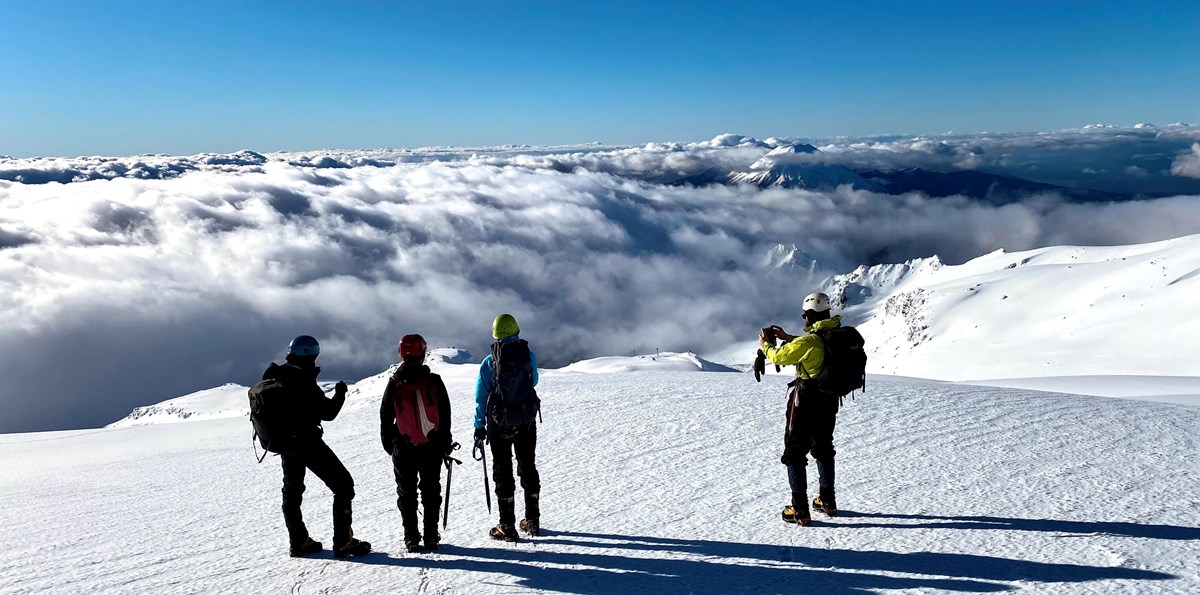 We stay at the TTC Lodge on the mountain, which is one of the most incredible places to watch the sunrise & sunset.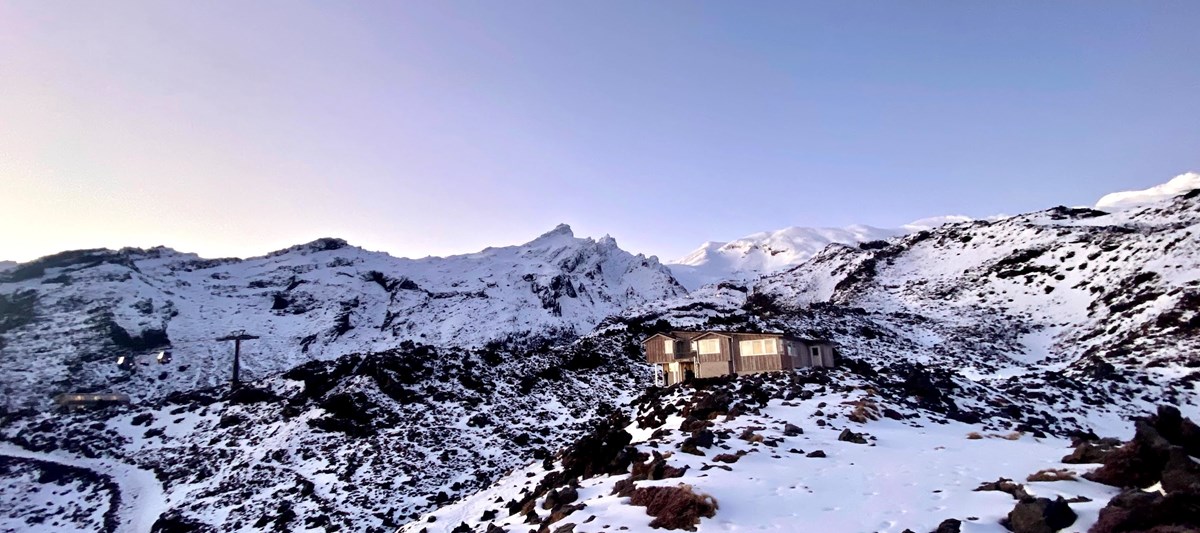 You must have boots that are compatible with crampons (at least a 3/4shank).
We will discuss this at a meeting in June, but if you're super keen & want to make sure your boots are good enough then talk to someone on the committee or bring them to a meeting!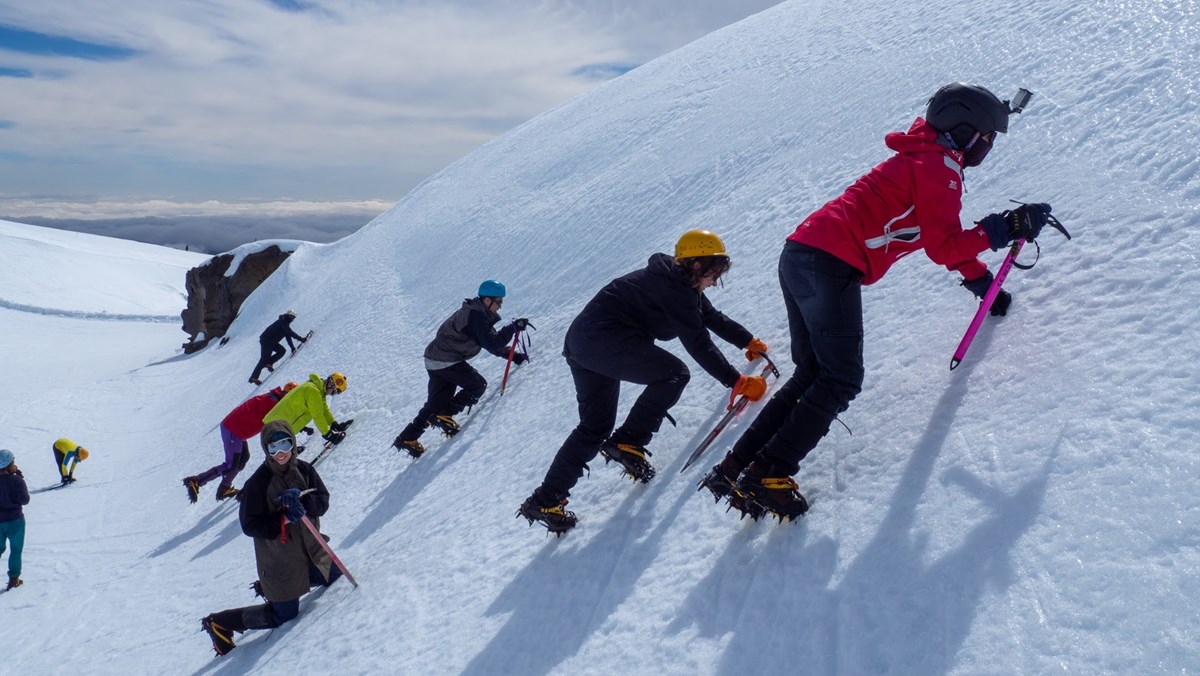 On Friday evening we will meet at the gear shed to sus ourselves out, then start driving North.
Bulls is about halfway & has a bangin' curry spot so maybe pop in for dins on the way, or elsewhere (up to your driver really)
Should hopefully get to Ruapehu before midnight, then we have to walk about 20min from the carpark to the lodge. 

Saturday morning we will rise at a reasonable hour & sort the day's gameplan.
We will split into groups all with a somewhat experienced leader & possibly a co-leader who will be instructing.
Spend the day on the mountain learning the skills, & checking out some cool scenery.
Head back down to the lodge for a mean feed & a bit of socialising. 

Sunday morning we have to tidy up the lodge but otherwise we can decide what we want to do. 
There's potential for extreme things like more snow stuff, or maybe a trip to the hotpools or other locations on the way home.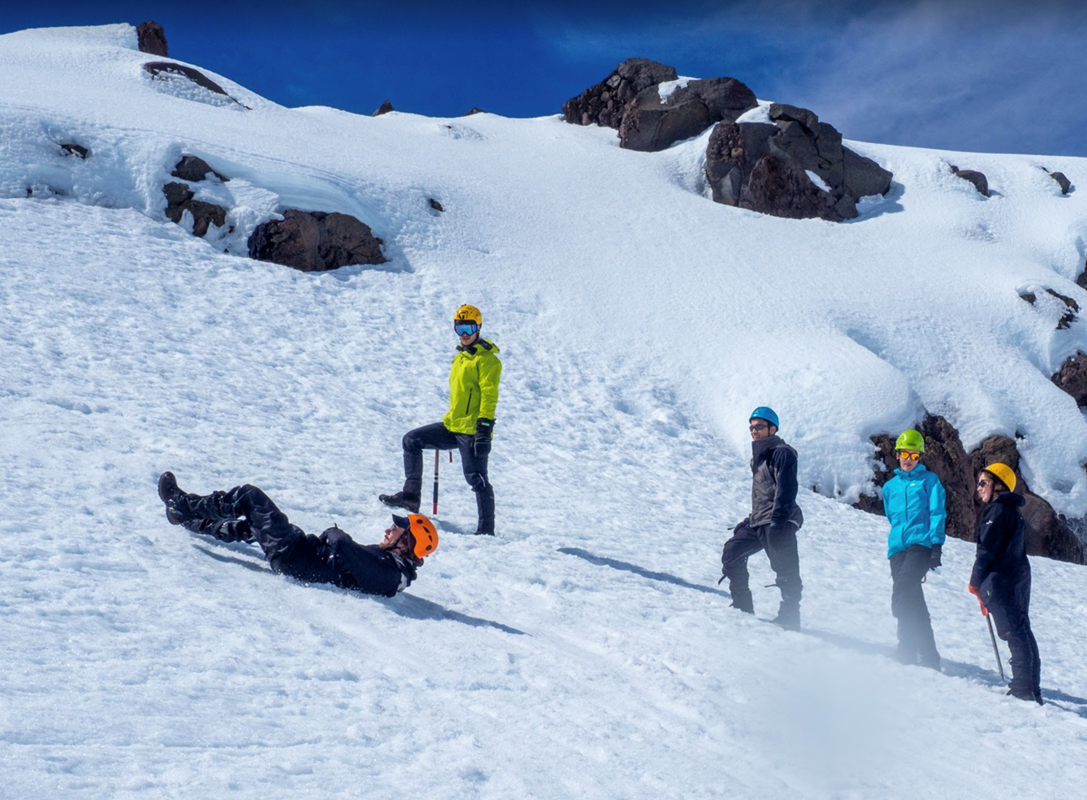 A comprehensive list will be sent out to those attending, but here's a rough outline of the kind of gear you need:
Waterproof jacket, pants & gloves
Prob gaiters if you don't want snow in your boots
Boots that are compatible with crampons 
Sleeping bag
Warm clothes - thermals, fleece etc
Headtorch
VUWTC will supply helmets, ice axe & crampons
Cost will be calculated depending on fuel prices & cost of the lodge, but expect between $100 - $150
(you also must pay this fee before the trip or else your place will be given to someone else) 
((also anyone bringing a car will pay a bit less for fuel than non-drivers))

Due to the popularity of this trip it will not be FIFS - priority will be given to members that are currently active in the club (coming to meetings/going on trips) & wanting to go on MidWinter
There are 32 bunks in the lodge so that will be the trip capacity. Feel free to sign up to the waitlist though!  
There will probably be a snowcraft 2 later in the year for anyone those that miss out, but crampon/axe experience is required for MidWinter
*I shamelessly copy and pasted all of this from Kathleens 2022 trip #plagiarism
21 people attending this trip.
Sign ups
Participants
fynn hutson
Kevin de Lange
Ben Seaborne
Louis Gaffaney
Emory Otto
somsai Ninthavong
Confirmed
Participants
Patrick Hayes
James Sales
Lilly Merrall
Chris Russell
Arlen McCluskey
Utsav Trivedi
Satya Sandeep Sistla
Lisa Wolf
Alex Paterson
Maria Howard
Louisa Charlotte Wind
Vic Roberts
Phoebe McLean
Melissa Andrews
Nora Quigley
Go to trip
Organiser:
Neve Hopman
Traditionally Auckland Uni Tramping Club and Vic Uni Tramping Club meet up once a year at the top of Ruapehu for a Summit Luncheon and a cricket game, we have been pretty bad at turning up to for the past few years, but we're back at it now. 
We'll leave on friday evening, summit on Saturday and muck around and head home on Sunday. 
We will also probably sock wrestle to find the most superior tramper.
Spaces are limited so people will likley be chosen from the sign ups based on club involvement and experince :P
Cost covers accom, group food, and petrol (drivers will be reimbursed) 
7 people attending this trip.
Sign ups
Participants
Neve Hopman
James Sales
Julian Muller
Jack Hopman
Tommy Thomson
Holly Jameson
Reinhard Schwanecke
Go to trip
Organisers:
Patrick Hayes
Kate Morris
Zita Keller
Colan Balkwill
The club's Annual General Meeting, where we give a few speeches about the year, prove that we haven't been siphoning money off to Monaco, and vote for the 2024 committee
Nomination form for 2024 committee
From 5:45pm: Pizza 🍕
From 6pm:
Receive minutes from previous AGM
President introduction and summary
Chief Guide Report
Treasurer financial summary and budget voting
Special business: approve re-registering as an incorporated society. There is a new incorporated societies act - if we want to keep being an incorporated society, we have to re-register under this act before 5 April 2026. We will get members' approval to re-register at the AGM so we can start the process next year
Finally, voting for new committee positions
Venue is VUW Kelburn Campus - AM106.
Nominees don't need to be present to be elected, but they do have to agree to take on the position. Best to get in touch with us if you won't be there but want to run for a position, so we know you want it. And remember to nominate yourself in the form!
President
Ultimately responsible for the club administration. Organises the agenda for club nights and acts as the first point of contact for prospective members. Runs committee meetings
---
Chief Guide
Runs the tramping side of the club, organises lots of trips for all experience levels including bushcraft and snowcraft.
---
Assistant Chief Guide
Helps the Chief Guide
---
Secretary
Looks after club membership, correspondence of the club, and any other admin.
---
Treasurers x2
Manages club finances, trip payments, refunds etc.
---
Climbing Officer
Organises rock-climbing trips and rockcraft.
---
Social Convenor(s)
Organises club social events including freshers, tramps tramps tramps, bush ball, bush rave.
---
Conservation Officer
Acts on behalf of the club on environmental and conservation issues.
---
Gear Custodians x2
Runs the gear shed and maintains club equipment. 
---
Publicity Officers x2
Works to publicise events on the Insta and Facebook. Produces Heels. Keeps website up to date.
---
Huts Officer(s)
Acts as club representative to the Tararua, Aorangi and Rimutaka Huts Committee (TARHC) and DOC. Organises hut maintenance trips.
---
11 people attending this trip.
Sign ups
Participants
Kate Morris
Harry Smith
Bryn Thompson
Justin Atkinson
Tom Bergen
Tommy Thomson
Zita Keller
Jack Huygens
Jackson Brown
Sergei Sevriugin
Nathan Cobbald
Go to trip
Organisers:
Chris Russell
Zita Keller
Arlen McCluskey
Email has been sent to sign ups!
Easy as 1-2 hour walk uphill (but not very steep) to a very blue hut that has a great view! 
You'll need a pack, sleeping bag, and warm clothes, but you can get away with sneakers instead of hiking boots on this track.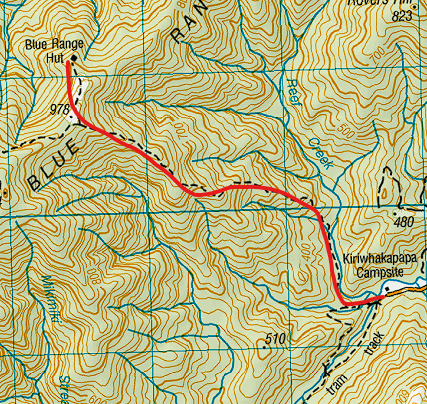 4 people attending this trip.
Sign ups
Participants
Benjamin Fever
jasmyn mccall
Zita Keller
Charlotte Heath
Go to trip
Organiser:
Jack Huygens
Ever heard of Wainui? It's a pretty stand-out peak along the Kapiti coast that (despite being pretty rarely travelled) has absolutely stunning views.
Time to make the most of the sudden sunny weather and head up there!
This walk is a decent 6hrs, with some steep terrain and potentially including some scrubby travel. Depending on how much time we have we might do some bonus bush-bashing around the summit of Wainui. I have to be back in Welly by around 6ish so we won't stay out too late.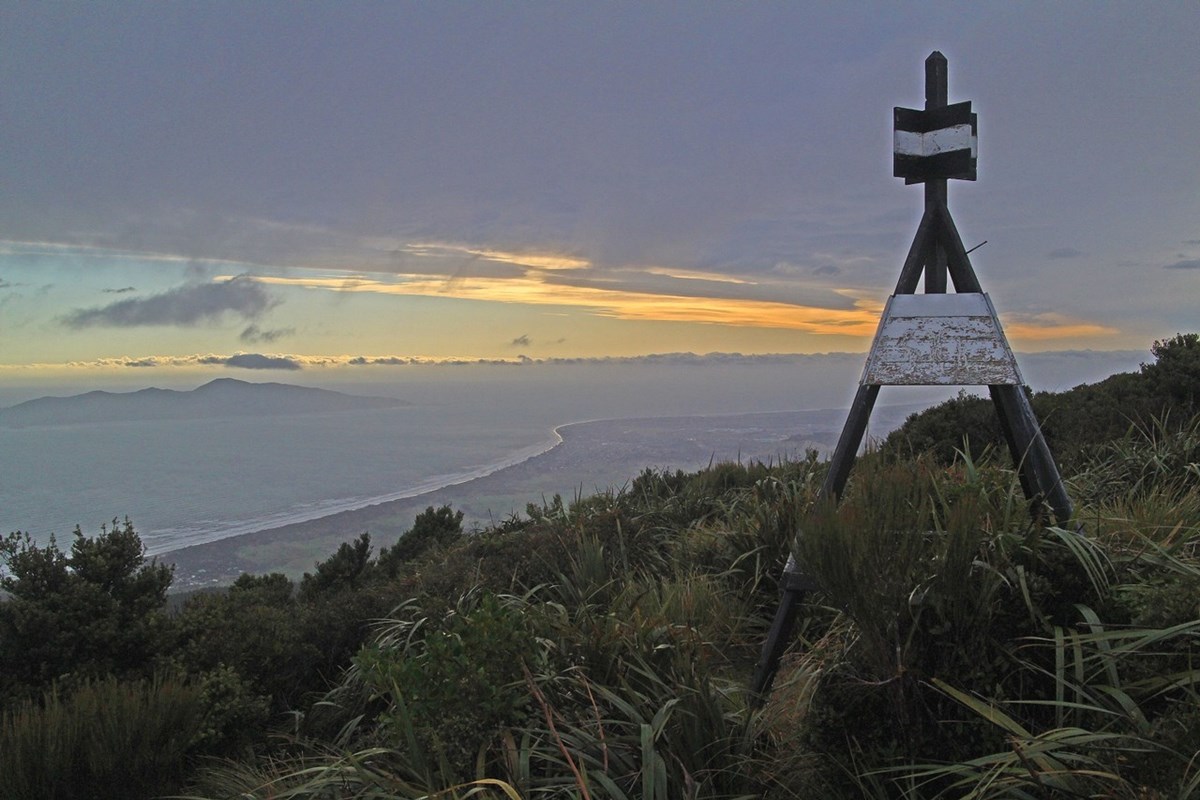 Meet at 7am at the Wellington Railway Station for an early start, where we will take the Kapiti line (at 7:10) up the coast.
Bring enough food for the day since we won't be passing any food stops along the way! I recommend grabbing some food at the railway New World. And bring lots of water.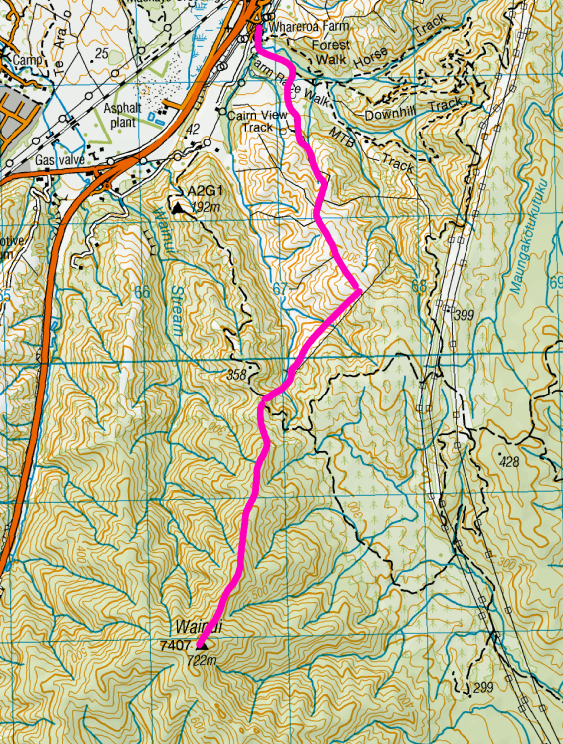 3 people attending this trip.
Sign ups
Participants
Jack Huygens
Sergei Sevriugin
Mengfei Liu
Go to trip
Recent trips
Organisers:
Daniel Hunsche
Anthony Baker
This year for our annual publication *HEELS* we are running a competition to make sure we harness the full capacity of our clubs amazing, flowing, oozing, creative juices 🧃. Open to all club members and all ideas no matter how big or small, wacky or weird; show us what you'd like to see on this year's cover of HEELS and it will be pondered upon by your wonderful HEELS committee members which you will also have the opportunity to join!

For those of you who are thinking, "What is HEELS?" you can find out a little more by reading below ⬇️
HEELS is a summary of our clubs amazing adventures covering the last little bit of 2022 up to the end of September ish 2023. If you've come along on a trip, you might see yourselves printed out all nicely with a nice trip report to go with!
We try to produce enough copies of HEELS to go to any member who wants one, this is already covered in our funding and is a free book for members; usually distributed at the Billy Awards towards the end of the year so keep your eyes and ears open for that date!
Last year's HEELS was also distributed online so if anyone that didnt have a copy wanted to look through it you can do so by clicking the link HERE.
Categories:
There will be two categories to enter:
1) COVER  - can be anything really, use your artistic observations to capture the essence of our club from your point of view, the work must be of your own doing. Illustrations, photos, comics; whichever and whatever is your liking.
2) MOTIF + identity aspects  - illustrated motifs which capture an element of the club which you'd like to see showcased, these motifs will be used throughout the book. in this category you could also do single or double page spreads that capture a particular aspect you'd like to see get more attention.
Set-Up requirements:
Some information that could be helpful to you while creating your visual masterpieces are below:
Document size : A5
Bleed area: 3mm
Required information for cover:
The VUWTC logo : Logo files
The Name of the publication: "HEELS"
The year : "2023"
The full name of the tramping club : "Victoria University of Wellington Tramping Club"
How to enter:
First, sign up for this event! This way we will be able to easily email you with any additional information you might need and to correspond with the designers who we'd like to use for HEELS.
Second, Email your designs to us Here:  Email Us. Along with A description of your liking, and any relevant information you think we might need to correctly consider your design/s.
If you are unsure about any of the above, please don't hesitate to contact Daniel Or Anthony with your questions or concerns!
Daniel : https://www.facebook.com/daniel.hunsche
3 people attending this trip.
Sign ups
Participants
Kathleen Griffin
Helena McLachlan
Jack Huygens
Go to trip
Organisers:
Megan Sety
Zita Keller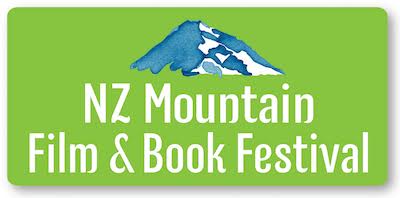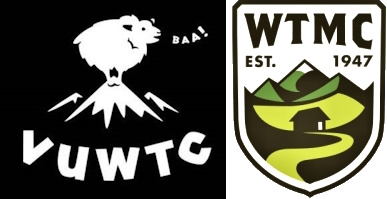 Location: Memorial Theatre, Student Union Building, VUW Kelburn Campus, Wellington
Night 2 of the New Zealand Mountain Film Festival National Tour - brought to you by the combined forces of the Vic Uni Tramping Club, Wellington Tramping and Mountaineering Club, and of course the New Zealand Mountain Film and Book Festival!
We've also arranged a special screening of the Tararua SK movie, a local film about the history of the Tararua SK traverse.
Mitre Peak
(7 mins) Director Jean-Luc Lazet
The weather gods come through on Easter weekend in time for a multisport mission up Fiordland's Mitre Peak. The most dramatic highline spot and some paragliding to minimise the bush bashing on the way down.
Turn the Corner
(10 mins) Director Ned Brannigan, NZ
Can you imagine climbing Lake Hawea's Corner Peak 53 times over 53 days? In the construction industry, 53 people take their own lives every year, the worst affected industry in NZ. Glen calls on those in his community in the hopes of starting conversations as a method of prevention, and also to inspire others.
Flow State
(23 mins) Director Jacob Bowling, Producer Will Nelson
A documentary traversing the highest line of extreme sport as two friends challenge each other, and themselves, to overcome past trauma and become better men, 1000m above ground.
Mountain Turks
(41 mins) Director Mark Johansson, NZ
The story of Erik Bradshaw and his crazy idea of building backcountry huts out of water tanks. The film is a powerful testament to the transformative power of a vision, the limitless potential of the human spirit, and the enduring spirit of NZ's mountaineering community.
New Way Up
(25 mins) Director Jake Holland, UK
The Karakoram mountains are known for their huge scale and jaw-dropping beauty. Nestled within them is Gulmit Tower, a technical granite pinnacle that has never been summited. Previous teams have often failed because the highly glaciated terrain makes the approach by foot long and treacherous. Maybe a paraglider can help?
Tararua SK
(19 mins) Director Andy Carruthers, NZ
Join the adventure-loving community as they push their limits and embark on the ultimate physical and mental challenge – the SK weekend challenge. Experience the thrill of rewriting history as they tackle the Tararua range, proving that everyday life doesn't have to be safe and mundane. From the courageous trailblazers Dave Capper and Bruce Jeffries to those currently carrying on their legacy, be inspired by their determination and grit. Witness their incredible journey in this heart-pumping film, and get ready to be motivated to take on your own challenge.
Total running time 125 minutes + 15 minute intermission.
153 people attending this trip.
Sign ups
Participants
Megan Sety
emilyshrosbree
mathew.denys
sambrownp
avery.underwood
andycarruthers62
annedeferron
amrita.n10
kimballplace
ninasawicki29
mairihilton
emilyor
ginaissupercool
Patrick Hayes
nyewilliamsrenouf
richard_p_swain
mmarasig02nz
joanne4559
jilljillgoodwin
jezthomas
Laura Yate
d.villalb
Justin Atkinson
claire.m.pettigrew
clareontheroof
jontycrane
alislackodude
novikov.urlik
john
frithandnic
phil.mggm
nigelsroberts
pobstil
m.madley
acristi91
Jack Huygens
laurajgn
illona.keenan
lbaylymccredie
angela.hope
rjbairdnz
julie4hardy
kendon.family
janinefoon
annieme3
george
sarah.kiwi.young
c.jemmett
louisemccan6
renevanlierop.nz
Zita Keller
a.c.fisher13
hannahtravel
hansweston
Ashley Josey
p.a.j.brown
seanparkhill
madfedora
dangerfield.ella
peterbgent
Arlen McCluskey
nataly.noguer
gilbertmilne.james
leah.joy.werner
abbycarver28
lachlaninnz
tiffshih
carylramos
yenfei.chan
chris
jackrpadega
hisolo
Adriennev125
djpoe2017
helen.bewley
ivanwilby
forlmq
kagabuto.nz
whatford62
garethmorton73
emolough
francesboyson
julianortonis
fionanaismith
ruth.murphy
Alex Paterson
alexanderwoolrych
sadie.preval
Vignesh.nadarajah
Tommy Thomson
nikkiw105
mike.ethos
pearl.rose.ruston
anne.smith
apdsmith
rbolam
nzaston31
judith.loveridge
thomasadams82
lanieve5552
beaumont_jenny
fergusmgs
kenderdined
georginalewis28
Achim Gädke
jackfoley2020
shirleywang0715
katrinellison
harrysmith32a
christoph.w.davy
Ben McElwain-Wilson
hg42411
mark
Beth Parkin
bryndonald
lesmolloy7
Isla Ashby
debssutton.ds
Matthew Ireland
dantnicholson
caleb
shaneorah
john.pengelly
acampbell
angelaos100
c-e
jot2004
ttwiringi
shonaughwright
jaz.white
lauren.currie.1990
sylvia.frean
nick.dobson
r_verschueren
Asher Hanley
j.e.oesterle
geenaslow
rachelmblackburn
doug.s.m
willt16.wt
ayeshacording
gerard.hutching
alfonsoc
ianbarnes
jackson.thompson001
leask.james
bill.brander
oystercatchertuesday
t.hadley249
Simon
Xanthe Smith
fbrfcc
jorgen.myhr
Go to trip
Organisers:
Chris Russell
Jack Huygens
There's going to be lots of fresh snow (maybe?), so if anyone's willing to brave the weather let's spend the day in the Tararuas!
Currently, our plan would be to head up to Mt Holdsworth and back as a day trip, but there are lots of other options depending on how harsh the weather is.
Chris is planning to try some snowboarding so if that's something you want to take part in then feel free to bring your gear for that.
Snowcraft gear won't be required, if it's icy enough to need crampons we won't push further.
Make sure you bring good clothing, as the wind is going to be crazy and we will likely be dealing with some rain in the second half of the day.
We'll meet at the Hunter carpark at 9am and will be out for most of the day, likely arriving back quite late depending on how much time we want to spend on the mountain.
We can of course grab some supermarket/bakery food on the way!
Cost will just be petrol, which we will sort out afterwards.
7 people attending this trip.
Sign ups
Participants
Jack Huygens
Kate Morris
Jackson Brown
Mengfei Liu
Tommy Thomson
Chris Russell
Vic Roberts
Go to trip