In 2021 VUWTC is going to be 100 years old! 
We are currently in the planning stage for various celebrations, activities and publications. Come along, and reawaken some of those fuzzy memories from the past (well maybe not all of them)!
If you have ideas, suggestions, material to contribute (photos, stories etc) or just want to register your interest in attending, please let us know on the form below:
You can also email us at 100@vuwtc.org.nz.
We will keep this page updated with details and information as it comes to hand.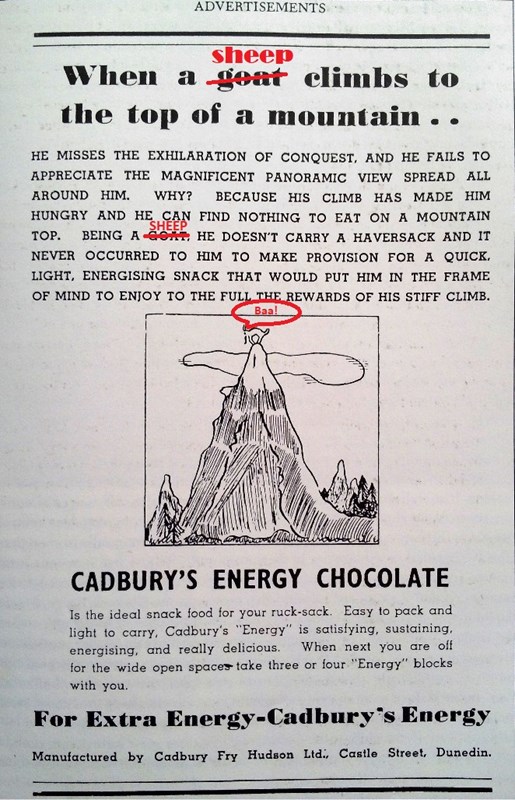 Yes there is some pretty blatant speciesism and sexism in the above ad from the post-war period that we take no responsibility for...