Monday, 28 September 2020 from 6:30 PM to 8:45 PM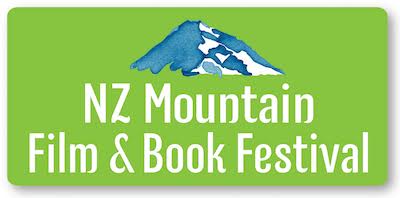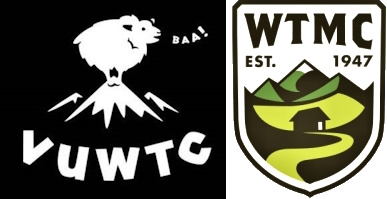 Location: Memorial Theatre, Student Union Building, VUW Kelburn Campus, Wellington
Note: This event has been postponed from it's original date, due to uncertainties around COVID level 2, and the restrictions on numbers required by our venue. If you already have tickets and cannot attend the new dates, please reply to the email with your tickets to request a refund.
A collection of New Zealand made mountain films - brought to you by the combined forces of the Vic Uni Tramping Club, Wellington Tramping and Mountaineering Club, and of course the New Zealand Mountain Film and Book Festival!
Forgotten Highways
16 minutes, Director: Deane Parker, NZ
The journey of discovery of both the Maori culture and exploring new country in the Whanganui District by a group of mates. The trip follows the river by packraft and trails both old and new by mountain biking, to link up a story of history and adventure.
Olivine
10 minutes, Director: Patrick Clissold, NZ
In 2016 three women were given a grant by the Federated Mountain Clubs (FMC) to carry out a traverse of the Olivine Range.
It Is The People
17 minutes, Director: Elina Osborne, NZ
They say your first thru-hike is like your first love. With just a pack on her back, a kiwi girl from West Auckland took a journey that would change her world. The continuous footpath that spans 4,270 kilometres from the border of Mexico up through California, Oregon, and Washington into Canada, is known as the Pacific Crest Trail; a hike far more intimidating than any she'd done before.
Grey Ghost
28 minutes, Director: Allie Rood, NZ/USA
Nick Allen and Mark Heighton go to Stewart Island in search of rock climbing. With little to no information about climbing routes or rock quality, they embarked on what ended up being an adventure of a lifetime. The crew flew into Ruggedy Beach and carried 40 kgs of gear each in hopes of climbing on the Northern Slabs in the Ruggedy Range. They quickly realised the rock was much bigger than expected, but something much better lay just around the corner.
(Re)Discovering a Remarkable Backyard
17 minutes, Director: Guillaume Charton, NZ
This movie follows two local Queenstown climbers who are on a quest to re-visit their mountain: The Remarkables via two different challenges which could be seen as firsts: traversing its 12km long ridgeline, and climbing 1000m of rock routes on three different valleys.
Peace Mountain
15 minutes, Director: Colleen Gentemann & Janina Kuzma, NZ
Follow local skier Janina Kuzma on the most epic adventure, a ski trip to ski Mount Hermon, a mountain range situated on the boarder between Israel, Lebanon and Syria. With the countries still officially at war, she is confronted with military soldiers on patrol on both sides of the border.
Building a $12MD Bike Trail | The Pike 29 Track
13 minutes, Director: Tom Woodward, NZ
The Pike 29 Memorial Track cost $12 million to build and passes through the rugged and storm battered mountains of the West Coast. It connects with the Paparoa Track then descends to the Pike Mine buildings. This film gives a taste of the effort that went into it's 3 year construction, and the conditions the trail builders dealt with while making it.
Total running time 116 minutes + 15 minute intermission.
Also see NZ Mountain Film Festival 2020 - Best of the Festival (Wellington) on Monday, 5 August 2019 at 6:30 p.m.