Thursday, 24 June 2021 at 8:00 AM to Friday, 25 June 2021 at 5:00 PM
Organiser: Phoebe Fang
Date: 8am Thursday 24th June -  5pm Friday 25th June
Planned Route:
24/06 Leave Wellington at 8am, drive to Putangirua/Pinnacles campsite- Washpool Hut- Pararaki Hut - 14.7km
25/06 Pararaki Hut- Kawakawa Hut - Mangatoetoe Hut - Cape Palliser Rd - 15.3km
There will be river and stream crossings so expect wet feet.
More details please see: https://www.doc.govt.nz/parks-and-recreation/places-to-go/wairarapa/places/aorangi-forest-park/things-to-do/aorangi-crossing/
Transport: This trip works best if we have two cars and can do a car shuffle. Otherwise there's a bit (23km) of road walk at the end. Please let me know if you have a car and what's the capacity.
Food: BYO  Breakfast, lunch and snacks. Communal dinner TBD.
Gear: - Please refer to club gear list for overnighter gear. You'll need a standard hut ticket/ Annual hut pass
         - We'll take tents/flies in the unlikely event that the hut is full. If you can bring a tent please state it's capacity  - otherwise we will bring club flies.
Cost: current cost is guestimation - Actual cost will be petrol to your driver+ whatever communal food cost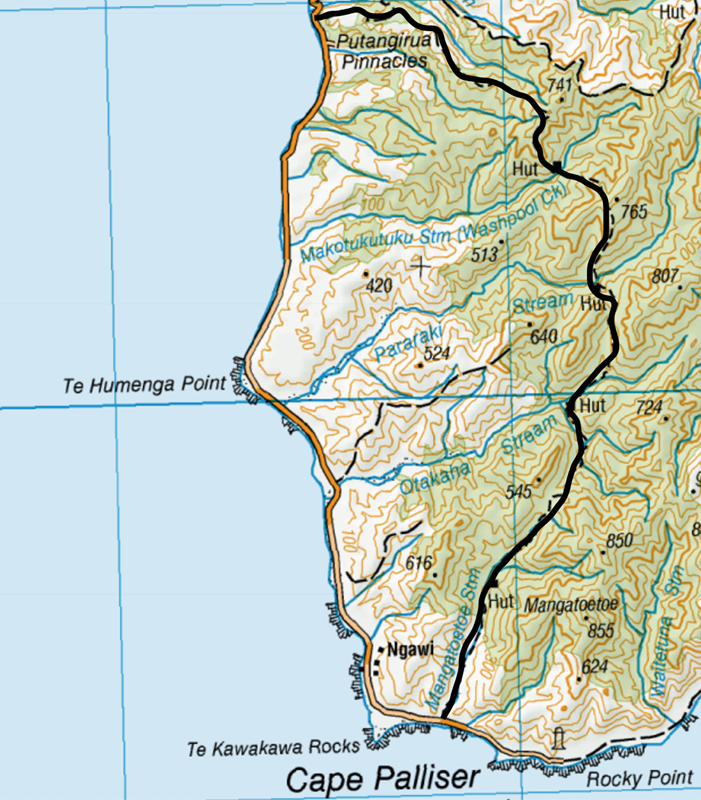 $10.00
Login to see Trip Emergency Contact.