This event has already happened.
This event has already happened.
Thursday, 4 November 2021 from 5:30 PM to 8:00 PM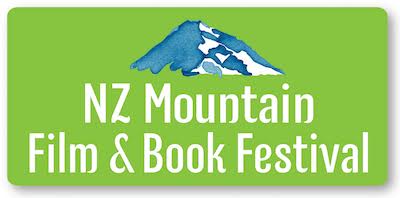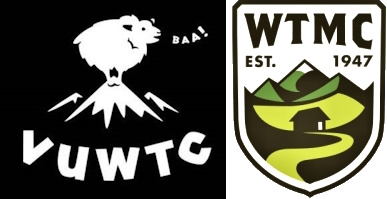 Location: Memorial Theatre, Student Union Building, VUW Kelburn Campus, Wellington
This event has been cancelled due to the ongoing COVID alert level 2 restrictions. We may try to reschedule for February or March 2022 situation dependent. In the meantime we will refund all ticket holder.
A collection of mainly international award winning mountain films - brought to you by the combined forces of the Vic Uni Tramping Club, Wellington Tramping and Mountaineering Club, and of course the New Zealand Mountain Film and Book Festival!
Spellbound
(5 mins) Director Richard Sidey, NZ
Wingsuit BASE jumping is often presented as a thrill-seeking adrenaline rush. Spellbound takes us deeper into the more contemplative aspects of jumping.
Mount Logan
(14 minutes) Director Alex Marchesseau, France, subtitles
A journey to climb Mount Logan 5959m in Canada, then ski, snowboard and monoski down the 3,800 metre ridge over 48 days and 700km.
Katherine's Marathon
(26 mins) Director Nicolas Falquet, France, subtitles
Katherine was the first Swiss climber to complete a 9A route (NZ grade 35) and she decided to repeat this performance in the Bernese Alps, with Jungfrau Marathon, a route with a radically different style.
Ocean To Asgard
(34 mins) Director Heather Mosher, Canada
Four friends travel to Baffin Island for a 40-day human-powered adventure, featuring bigwall first ascents, whitewater paddle descents, and wild Arctic flamingos.
K2: Impossible Descent
FULL MOVIE (66 mins) Director Steve Robillard, Austria, some subtitles
In 2018 a Polish ski mountaineer clicked into his bindings at an altitude of 8,611m to make history. Follow Andrzej Bargiel's expedition as he attempts to ski the most dangerous mountain on earth; K2.
NOTE: There was a 23 minute version of K2: Impossible Descent in the Banff World Tour.
Total running time 145 minutes + 15 minute intermission.