This event has already happened.
This event has already happened.
Monday, 1 November 2021 from 5:30 PM to 8:00 PM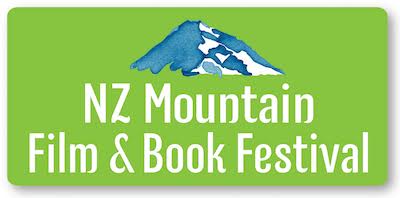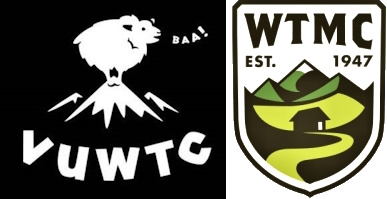 Location: Memorial Theatre, Student Union Building, VUW Kelburn Campus, Wellington
This event has been cancelled due to the ongoing COVID alert level 2 restrictions. We may try to reschedule for February or March 2022 situation dependent. In the meantime we will refund all ticket holder.
A collection of New Zealand made mountain films - brought to you by the combined forces of the Vic Uni Tramping Club, Wellington Tramping and Mountaineering Club, and of course the New Zealand Mountain Film and Book Festival!
Canterbury Alps Ski Traverse
(10 mins) Director Alastair McDowell, NZ
Traversing the Southern Alps on skis... now that sounds like an adventure; through the heart of Canterbury's wild yet withering glaciers, peaks and passes, from Arthur's Pass to the Godley Valley.
Airport Wall
(15 mins) Director Allie Rood, NZ
Dan and Merry have both been looking at the Airport Wall in Fiordland for over 20 years. As almost a culmination of their careers as climbers, this is the story of how these guys achieved a first ascent of this massive big wall climb. It explains in detail what it takes, and what it means, for people interested in going there and trying to climb it themselves.
Newton Peak
(25 mins) Director Nick Kowalski, NZ
Four Canterbury climbers set off into the heart of the Southern Alps to explore a rarely climbed peak with the hope of climbing a new route. Their journey takes them through the infamous 'Garden of Eden' ice plateau and through the thick, wild vegetation of the West Coast bush.
In the Theatre of the Gogs
(19 mins) Director Richard Sidey, NZ
A contemplation of art and adventure in the southern wilds of New Zealand by two Wanaka locals: landscape photographer Christopher David Thompson and adventure filmmaker Richard Sidey. This film is the unexpected result of their two unique perspectives.
Pilgrimage to Pilgrim
(17 mins) Director Emil Hansen, NZ
A self-filmed free climb of Aoraki/Mt Cook's East Ridge. A pilgrimage to the recently discovered route 'Pilgrim' - the last unclimbed route on Mt Cook.
Made in Aotearoa
(37 mins) Directors Andy Deere and Ryan Heron, NZ
Young up-and- coming surfer Kehu Butler shows us his favourite spots around NZ as we learn about his family and deep connections to friends and ocean. This is the first time an NZ film has won the 'Best film on adventurous sports and lifestlye' award, EPIC!
Total running time 123 minutes + 15 minute intermission.