Friday, 13 May 2022 at 5:00 PM to Saturday, 14 May 2022 at 5:00 PM
Organisers: Nicholas Jones, Dugal Thomson
If the weather is bad the other full moon dates will be either 14th/15th of June, 15th/16th of July or 12th/13th of August etc with the full moon cycles
Gonna do the southern crossing overnight - limiting factors will be weather, how much study I have done and if I have work on the weekend. The track is on the blurred screenshot below, apparently it is 35 km with 2,500 m ascent/descent. It will probably be a small group maybe 4-5, haven't worked out which way we will be doing it or how transport will work. maybe I leave my car at Otaki Forks and we try and hitch back to welly from the Kaitoki exit? IDK we can figure that out closer to the time. We would probably be starting at 7 PM on Friday, I'd give it between 10-15 hrs walking and assuming we don't sleep we would finish before 12 on Saturday. if you are keen, come and chat with me at our Tuesday meetings, I will probably only be taking people who are confident they can do it.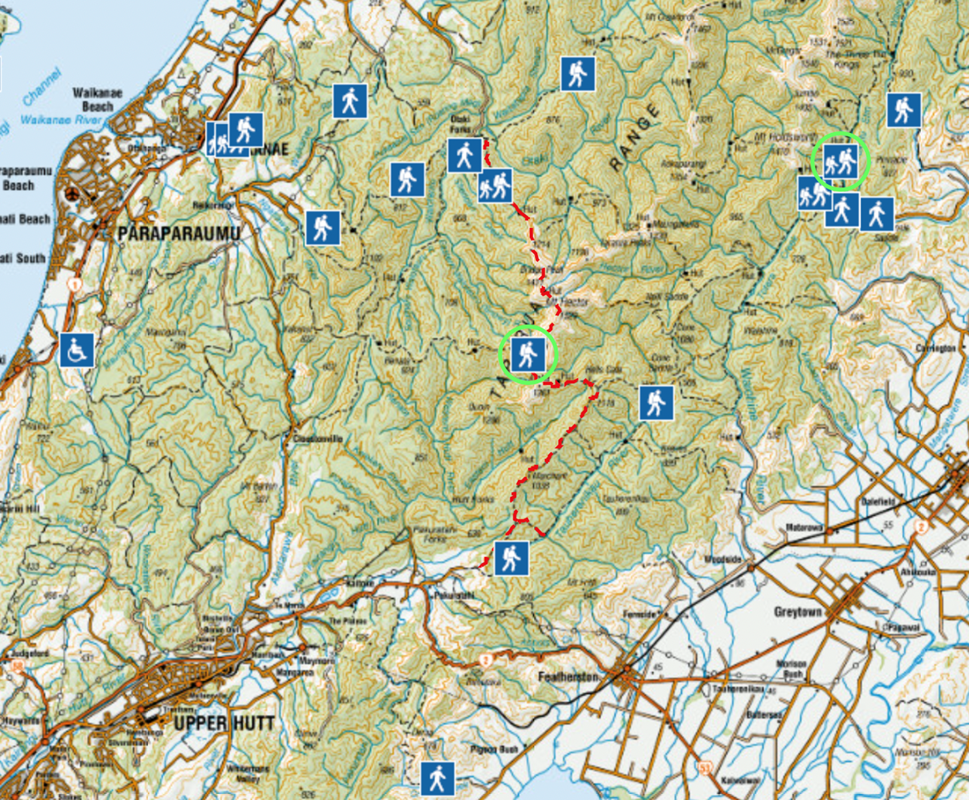 TBD
Login to see Trip Emergency Contact.
---
This trip has been cancelled.