Saturday, 21 May 2022 at 7:00 AM to Sunday, 22 May 2022 at 5:00 PM
Organiser: Isaac Black
Have you ever wanted to climb the world's tallest peak? Lol me too but anyways let's do Mt Hector instead…
The Plan:
Saturday: Otaki Forks – Field Hut – Kime Hut
Sunday: Kime Hut – Summit – Return to Otaki Forks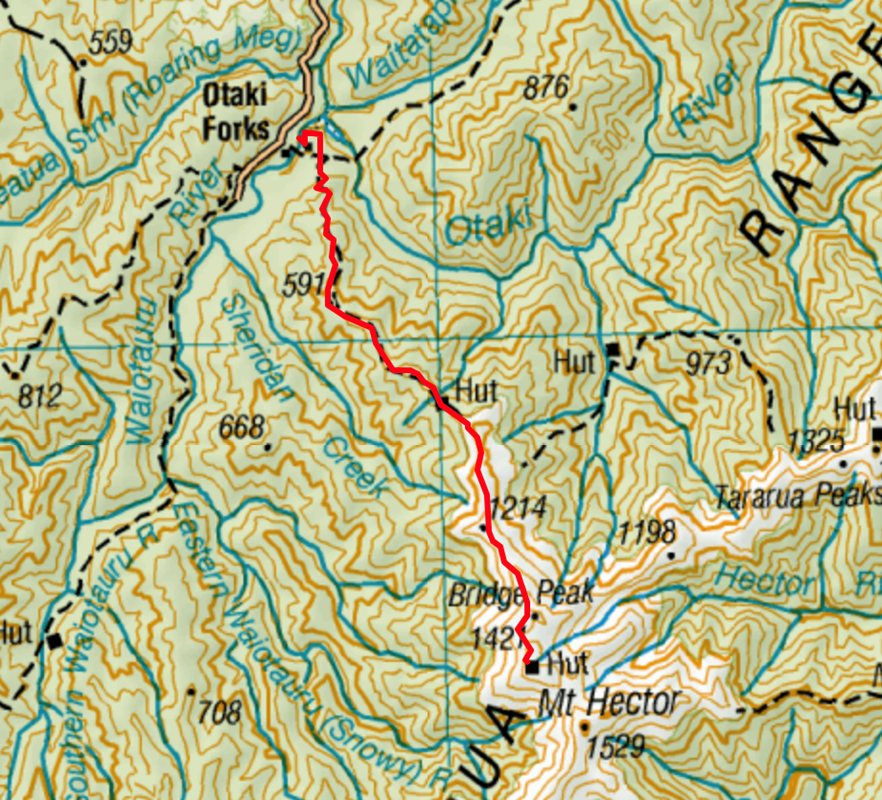 Leaving Wellington early Saturday morning (7am kind of vibe), we will arrive at Otaki Forks (with the reduced risk of traffic thanks to good old Transmission Gully) at around 8:30am.
Walk to trailhead (due to Otaki forks closure) – 5km, so around an hour.
Walk to Kime Hut – an uphill 4-6hrs. We will stay at Kime Hut that night. We will do a shared vegan dinner - most likely nachos!
On Sunday we will summit Mt Hector, an approximate 2 hour return trip, then return to the carpark by the afternoon.
Check out this article for a more detailed report
What to bring, besides the usual hiking gear:
Although there are 20 bunks in Kime Hut, I would recommend bringing a sleeping mat just in case (or even a tent?). This is a popular hut as it is located on the Southern Crossing!
A car! We will need a legend with a car to transport everyone as I don't have one ☹. If there are two people with access to a car, we could potentially bring more people. Obviously fuel costs will be payed to the drivers!
Warm gear (its cold in the mountains!)
The Tararuas is a dog friendly zone (yussss) so bonus points if anyone brings a dog.
Cautions:
This trip is quite weather dependent! It's a bit too far ahead to pinpoint the exact weather so fingers crossed everyone 🤞.
Also this will be a medium/medium-fit hike given the large ascent all being done on Saturday. If you are unsure about if this is for you, feel free to talk or email me!
TBD
Login to see Trip Emergency Contact.