Thursday, 7 July 2022 at 7:30 AM to Sunday, 10 July 2022 at 5:00 PM
Organiser: Teresa Davenport
7-10 July, right at the end of break. 
4 days of walking but first and last day are chill and short so should be easy to fit in going on the ferry.
Gauge interest by signing up below v
Ferry tickets look to be around $200 if we split between 4 + a gas + food!
More details to come.
Btw it will not depend on first in first served, it depends on experience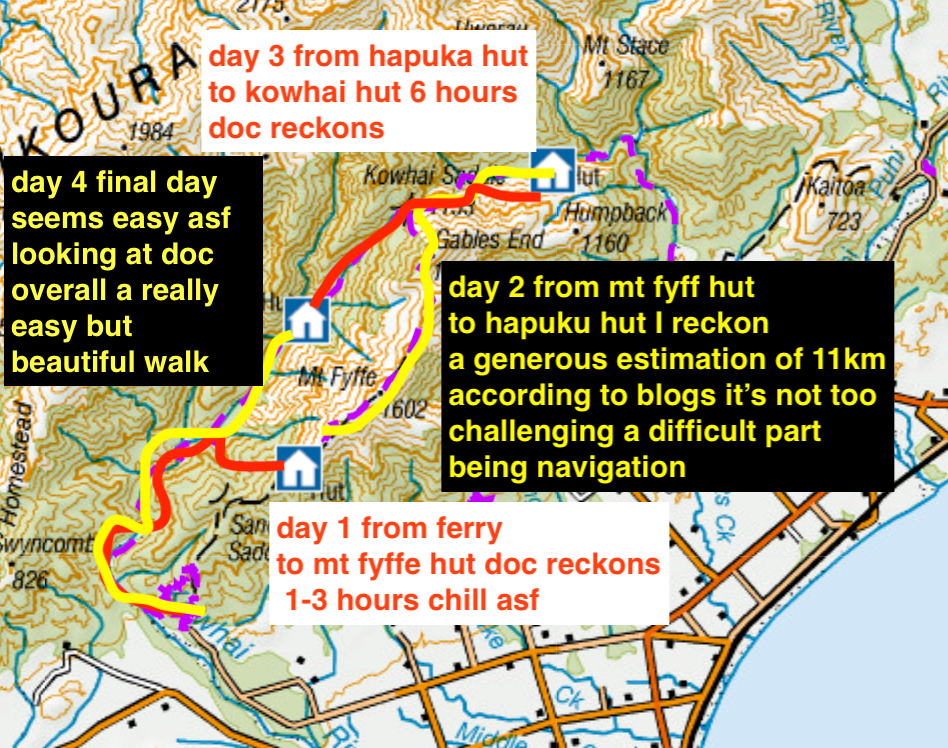 TBD
Login to see Trip Emergency Contact.