Friday, 16 June 2023 at 5:00 PM to Sunday, 18 June 2023 at 5:00 PM
Organisers: Chris Russell, Colan Balkwill
Every year we like to head up Mt Ruapehu & learn a bit about alpine hiking. 
We learn how to use an ice axe, crampons & some info about safety in winter conditions.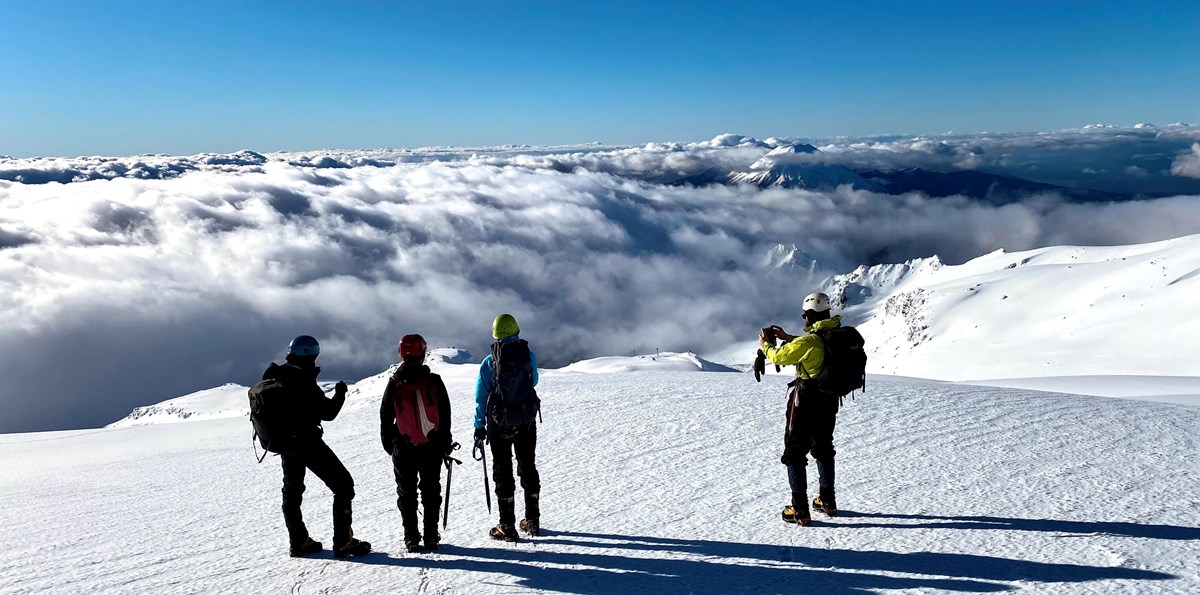 We stay at the TTC Lodge on the mountain, which is one of the most incredible places to watch the sunrise & sunset.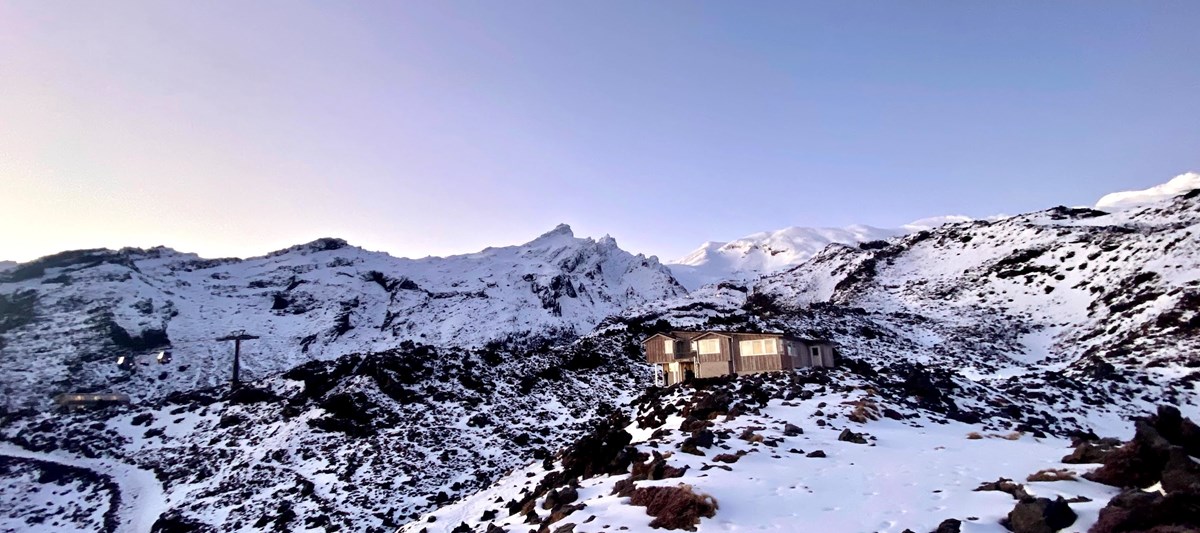 You must have boots that are compatible with crampons (at least a 3/4shank).
We will discuss this at a meeting in June, but if you're super keen & want to make sure your boots are good enough then talk to someone on the committee or bring them to a meeting!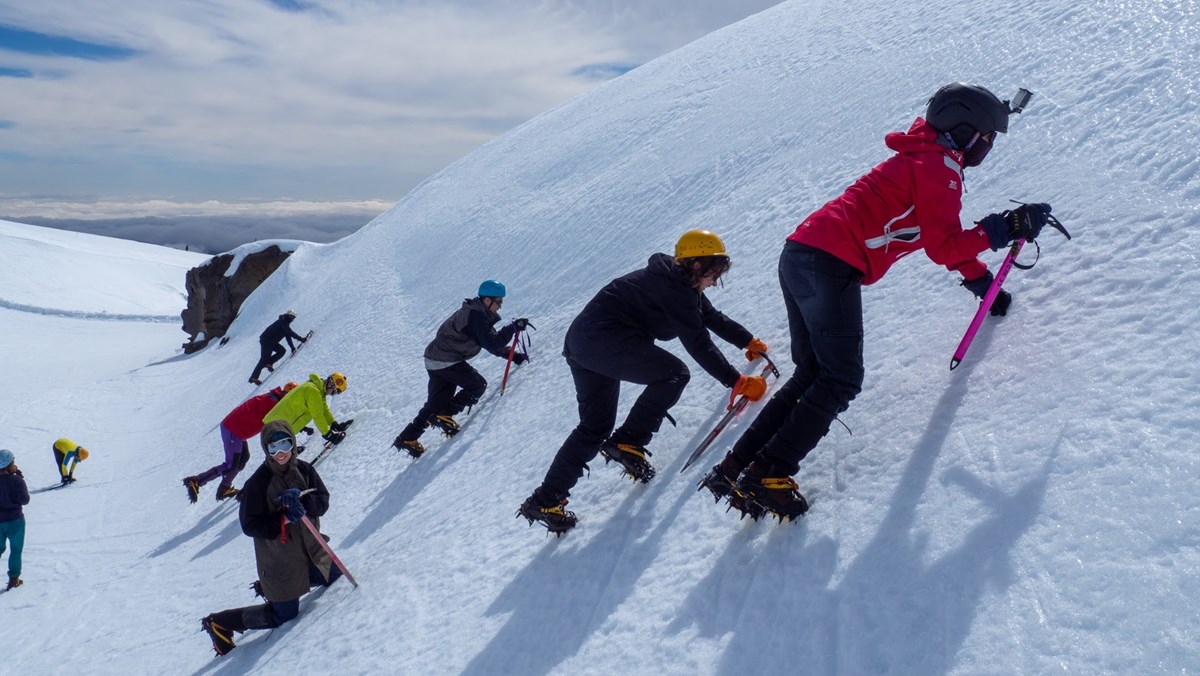 On Friday evening we will meet at the gear shed to sus ourselves out, then start driving North.
Bulls is about halfway & has a bangin' curry spot so maybe pop in for dins on the way, or elsewhere (up to your driver really)
Should hopefully get to Ruapehu before midnight, then we have to walk about 20min from the carpark to the lodge. 

Saturday morning we will rise at a reasonable hour & sort the day's gameplan.
We will split into groups all with a somewhat experienced leader & possibly a co-leader who will be instructing.
Spend the day on the mountain learning the skills, & checking out some cool scenery.
Head back down to the lodge for a mean feed & a bit of socialising. 

Sunday morning we have to tidy up the lodge but otherwise we can decide what we want to do. 
There's potential for extreme things like more snow stuff, or maybe a trip to the hotpools or other locations on the way home.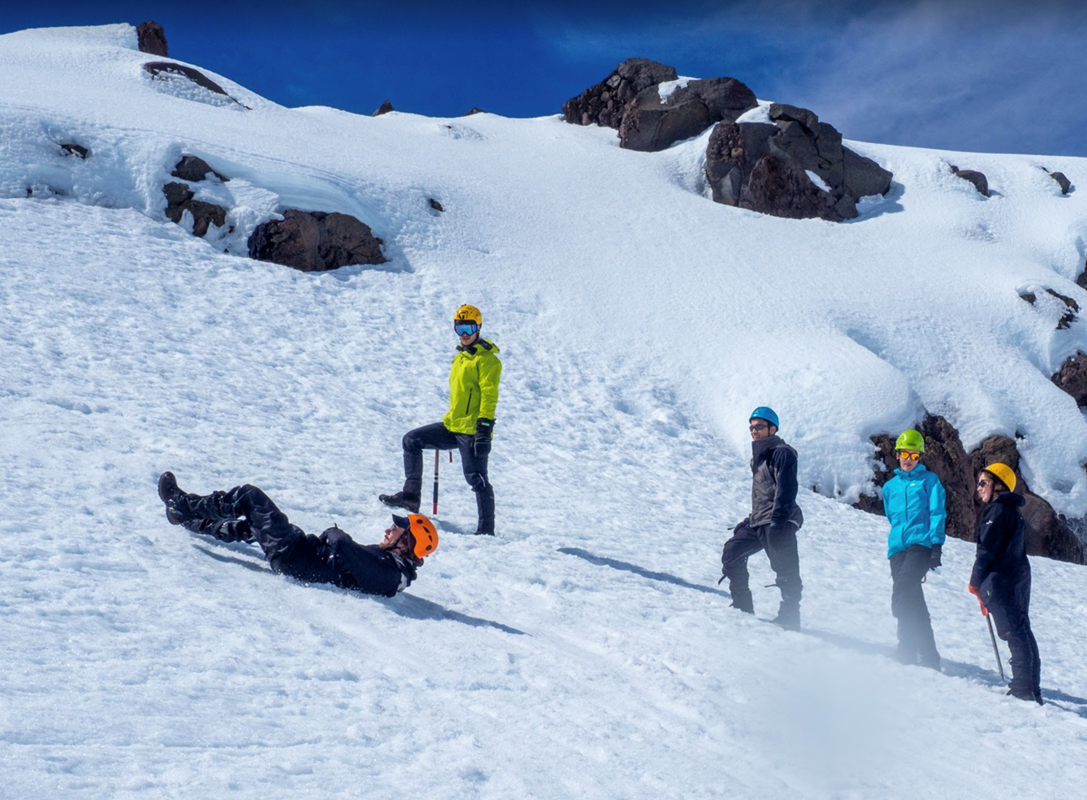 A comprehensive list will be sent out to those attending, but here's a rough outline of the kind of gear you need:
Waterproof jacket, pants & gloves
Prob gaiters if you don't want snow in your boots
Boots that are compatible with crampons 
Sleeping bag
Warm clothes - thermals, fleece etc
Headtorch
VUWTC will supply helmets, ice axe & crampons
Cost will be calculated depending on fuel prices & cost of the lodge, but expect between $100 - $150
(you also must pay this fee before the trip or else your place will be given to someone else) 
((also anyone bringing a car will pay a bit less for fuel than non-drivers))

Due to the popularity of this trip it will not be FIFS - priority will be given to members that are currently active in the club (coming to meetings/going on trips) & wanting to go on MidWinter
There are 32 bunks in the lodge so that will be the trip capacity. Feel free to sign up to the waitlist though!  
There will probably be a snowcraft 2 later in the year for anyone those that miss out, but crampon/axe experience is required for MidWinter
*I shamelessly copy and pasted all of this from Kathleen's 2022 trip #plagiarism
Avalanche stuff - If you're doing snowcraft or midwinter you should probably take this course:)
https://rise.articulate.com/share/E8y2HjI41iXpw2R3LR8EhkzonCgW5b8O#
New Zealand avalanche forecasts:
https://www.avalanche.net.nz/education/online-avalanche-course/
https://photos.app.goo.gl/RYtWXAcsEcCWrfZTA
$110.00
Login to see Trip Emergency Contact.
---
This trip has already happened!
---
32 people went on this trip (plus 10 on waitlist)