Thursday, 23 March 2023 from 6:00 PM to 8:30 PM
Organiser: Justin Atkinson
Wellington Weeknight Walkies is a series of social weeknight walks exploring the Wellington region - a combo of easy bushwalks & urban adventuring.
Looking to get some epic views of the Welly harbour and the western suburbs? Keen to explore the epic play features of Khandallah park? Want to see cave weta in their natural habitat? On this instalment of Walkies we're teaming up with the Johnsonville Weta Cave Tour Company to bring you a complimentary tour of Mt Kaukau and its environs.
We'll meet at Khandallah train station, you can get there via the Jville train or 22/24 bus. The tour will begin with a visit to Khandallah park. You can have a play on the playground and maybe even a cheeky swim at the adjacent Khandallah Pool (we are not liable if you trespass after hours), before walking to a secret lookout over Khandallah.
Then we'll head up to the summit of the mount and chill at the top while soaking in the views. Next we'll make our way to the Jville Weta Cave (not its famous counterpart in Miramar), a hidden cave swarming with weta. We'll descend into the depths of their domain in pitch black, before turning on our torches at the end. Warning: not good for those with clautrophobia, fear of the dark or massive weta!
Finally we'll descend to Jville via a slightly dodgy picnic area. To get back to Wellington proper we'll be near the bus stop for the number 1, alternatively I'm happy to guide you on a bonus 15 min walk to the Jville train station.
Please bring good footwear, warm clothes, possibly some snacks, a water bottle and a torch, as these items are not included (NOTE: the latter adds a LOT to the Weta Cave experience!)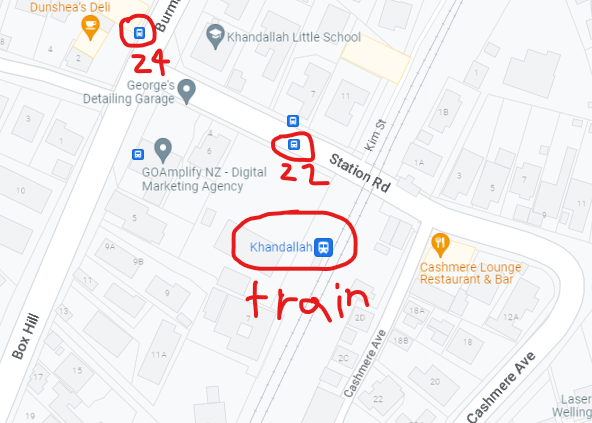 © 2023 Johnsonville Weta Cave Tour Company Limited
TBD
Login to see Trip Emergency Contact.
---
This trip has already happened!
---
29 people went on this trip