This event has already happened.
This event has already happened.
Thursday, 28 September 2023 from 6:30 PM to 9:00 PM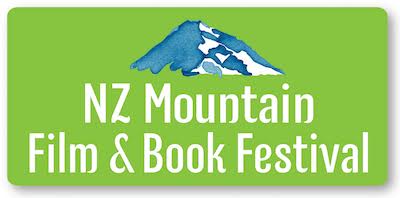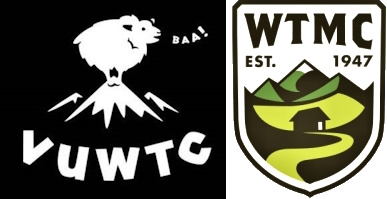 Location: Memorial Theatre, Student Union Building, VUW Kelburn Campus, Wellington
Night 2 of the New Zealand Mountain Film Festival National Tour - brought to you by the combined forces of the Vic Uni Tramping Club, Wellington Tramping and Mountaineering Club, and of course the New Zealand Mountain Film and Book Festival!
We've also arranged a special screening of the Tararua SK movie, a local film about the history of the Tararua SK traverse.
Mitre Peak
(7 mins) Director Jean-Luc Lazet
The weather gods come through on Easter weekend in time for a multisport mission up Fiordland's Mitre Peak. The most dramatic highline spot and some paragliding to minimise the bush bashing on the way down.
Turn the Corner
(10 mins) Director Ned Brannigan, NZ
Can you imagine climbing Lake Hawea's Corner Peak 53 times over 53 days? In the construction industry, 53 people take their own lives every year, the worst affected industry in NZ. Glen calls on those in his community in the hopes of starting conversations as a method of prevention, and also to inspire others.
Flow State
(23 mins) Director Jacob Bowling, Producer Will Nelson
A documentary traversing the highest line of extreme sport as two friends challenge each other, and themselves, to overcome past trauma and become better men, 1000m above ground.
Mountain Turks
(41 mins) Director Mark Johansson, NZ
The story of Erik Bradshaw and his crazy idea of building backcountry huts out of water tanks. The film is a powerful testament to the transformative power of a vision, the limitless potential of the human spirit, and the enduring spirit of NZ's mountaineering community.
New Way Up
(25 mins) Director Jake Holland, UK
The Karakoram mountains are known for their huge scale and jaw-dropping beauty. Nestled within them is Gulmit Tower, a technical granite pinnacle that has never been summited. Previous teams have often failed because the highly glaciated terrain makes the approach by foot long and treacherous. Maybe a paraglider can help?
Tararua SK
(19 mins) Director Andy Carruthers, NZ
Join the adventure-loving community as they push their limits and embark on the ultimate physical and mental challenge – the SK weekend challenge. Experience the thrill of rewriting history as they tackle the Tararua range, proving that everyday life doesn't have to be safe and mundane. From the courageous trailblazers Dave Capper and Bruce Jeffries to those currently carrying on their legacy, be inspired by their determination and grit. Witness their incredible journey in this heart-pumping film, and get ready to be motivated to take on your own challenge.
Total running time 125 minutes + 15 minute intermission.