Saturday, 2 December 2023 at 9:00 AM to Monday, 4 December 2023 at 8:00 PM
Organiser: Justin Atkinson
Chugga chugga choo choo!! All aboard the Waitōtara Express! I'm keen to explore a little-known section of forest just south of Whanganui Natl Park called the Waitotara Conservation Area. There's a bunch of cool huts and other sights. All of the huts fit 6 people, so the trip won't be more than that.
On the 1st day, we'll drive to the Taumatatahi road end. It is about 4 hours drive from Wellington, with Whanganui the last major town before going into the back country. Once there, we'll set off to Trains Hut, a medium level 4-5hr hike. This is along a standard tramping track. There's a cool waterfall just before Trains hut.
We'll stay the night at Trains hut. On day 2 we'll travel 4-5hr walk to Tahupo hut along a poled route, requiring some trickier but not too hard navigation. We'll then u-turn and return to Trains hut to stay a 2nd night. On day 3 we'll return to Taumatatahi rd end and drive back to Welly, so hopefully we'll end up back home by 7-8pm.
Some important things to note:
There are multiple slips, dropoffs and windfalls on the track, so we will take extra care around these
The water supply at Tahupo hut may potentially dry up, so we'll have to make sure we have plenty of water (Trains is next to a river)
Some of the track will be overgrown, but recent efforts in the past two years have improved it a lot
There's a bunch of wasps in the area, they're most common between Jan and May, so hopefully we avoid the worst of them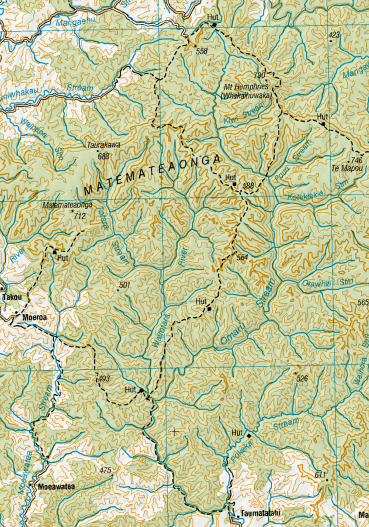 TBD
Login to see Trip Emergency Contact.
---
This trip is currently away.