By Meike Pummer, 01 January 2022
My year started off something like this, a summer among the rocks…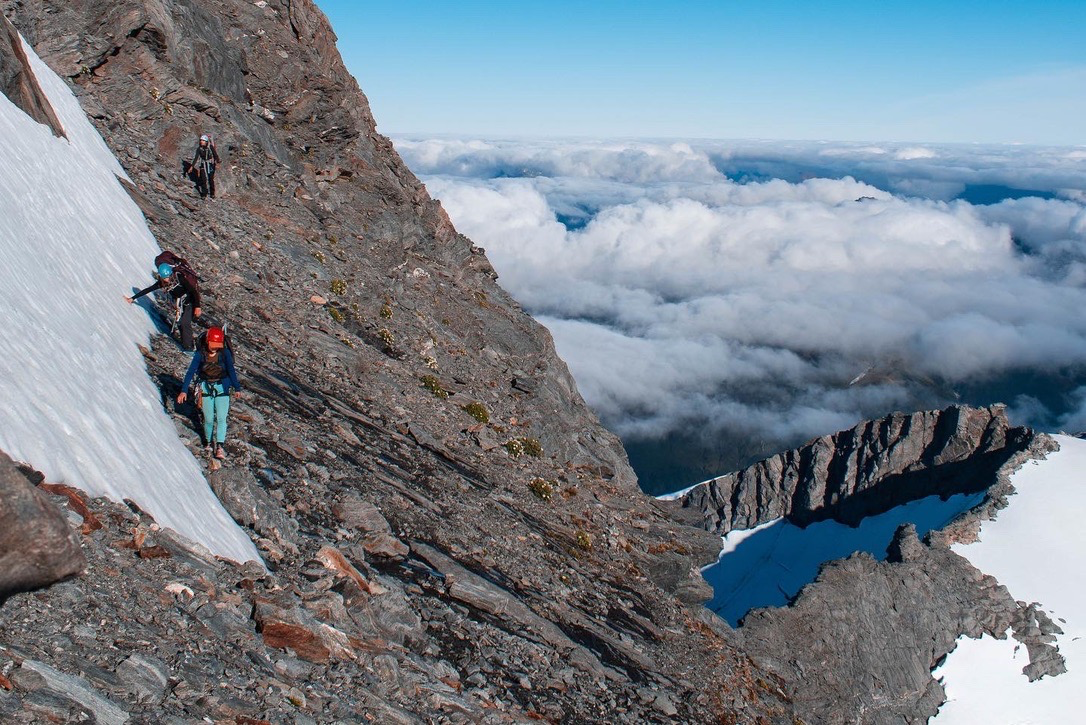 so by the time I got back to Wellington I was pumped to exercise my role as climbing officer and get as many people into climbing as I possibly could. If there's one thing I love to do it is getting people to fall in love with the activities I also love; in this case, sticking my hands in as many cracks as possible. 
For the first few months of the year the weather behaved, the end of summer was kind, and we crammed in as many trips out to The Rak and Pukerua Bay as we could. Only a couple minor injuries occurred (Claudia's poor nose) but other than that we seemed to have got away mostly injury free this year. Rock craft went ahead without any disasters, apart from maybe my sanity when sitting in the library the week before doing nothing except transport organization and thinking about how it was going to be possible to get 60 people on a wall with only 20 climbs - somehow it happened. The fact that most people have come along on a climbing night since leads me to calling that chaotic day a success, and although I was hoping to get more people climbing outside post rock craft the weather didn't really seem to agree. 
Creating new boulders out at The Rak with route setting extraordinaire Jim: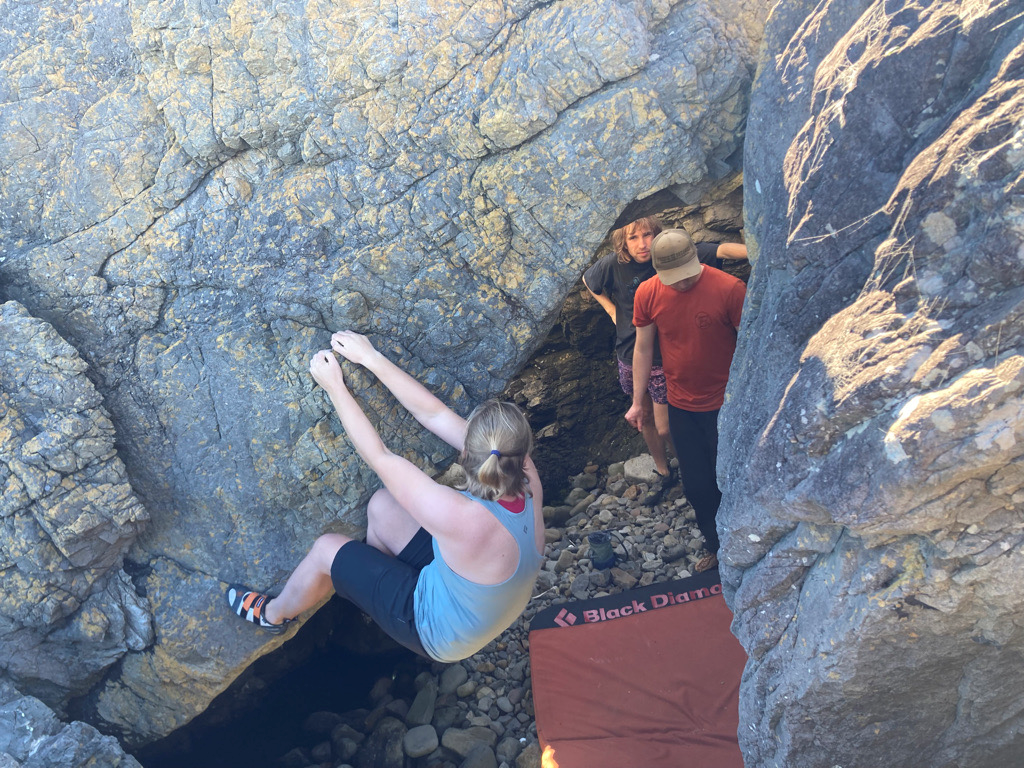 The lack of outdoor climbing post rock craft made everyone sad and so the decision was made to run a trip down to Paynes Ford in Takaka over the first trimester break - fully booked ferries ended this plan reasonably quickly. A second attempt at an away from Wellington trip was up to Kawakawa Bay in Taupo - however dire weather cancelled this trip as well. By the time we set our sights on a third attempt most people had made other plans or couldn't come along so the trip to Kawakawa Bay ended up being only  three of us: Jim, Nick and I. Details of this trip will be posted elsewhere in this book but it was chaotic, that's all I'll say. 
The Chaos of Kawakawa Bay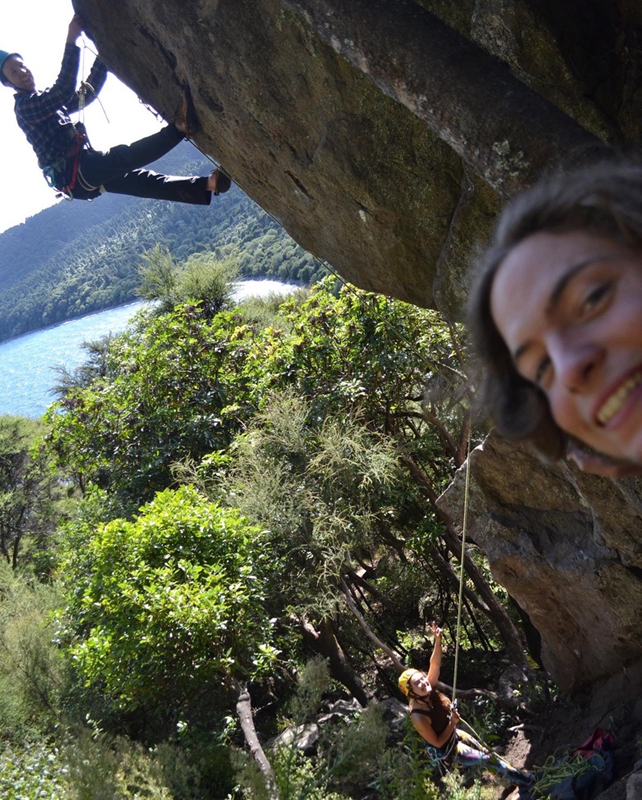 In terms of weekly climbing at Hangdog, which is actually 99.9% of my job, the atmosphere of the group has been truly amazing! We have a group of about 10 who come along religiously - one of which will probably steal my job next year, and new people coming along every week. Obviously we are all there for the climbing, but I think most people you ask are there for the social aspect too (I spend about 50% of my 2 hours at the gym chatting) and this cool group of climbers really brings that chill vibe. Working together to solve a climb is 100% more satisfying than working it out yourself and I've made so many cool friends running these weekly climbing sessions who will hopefully keep coming back next year. Seeing people improve and get more confident on the wall and the excitement light up in their eyes when they figure out something extra tricky is what makes this the best role in the club (not at all biased). 
Also a quick shout out to Jim and Nick who kept the climbing wall in the dungeon of the uni gym alive! Many hours between classes were spent in there forgetting about the horrors of uni. Keep it up boys!
I hope that after I've handed this roundup in the weather will finally realise that it's actually spring and gives us some good weather days to get back out on the rocks. I do love the rainbow plastic holds of Hangdog but nothing beats actual filthy gritty greywacke beneath your fingers. By the time 2023 come around a trip summer to Kawakawa Bay will have happened and it will have been epic, I hope you're all on it!
Keep your hands in cracks, and your feet off the ground, 
Meike (your 2022 climbing officer)