By Jack Huygens, 19 February 2023
Group:
Jack, Matthew, Tommy, Tilly (dog)
After a previous trip got cancelled, the weather for the weekend was still nice enough (not raining) so why not do a quick local walk for the day?
Matthew and I met up at the railway station after grabbing some food from every public-transport-trampers favourite supermarket (the railway station New World) and headed off to Johnsonville, where we then met up with Tommy and his +1, Tilly the dog.
After a short walk through the suburbs we started the actual skyline walkway proper, and despite the wind it was still as busy as ever. Plenty of mountain bikers, walkers, and other dogs.
Cloud rolled over the radio tower on Mt Kaukau which made for quite a mysterious atmosphere, while still giving us all the views we could want down towards Wellington and the bay.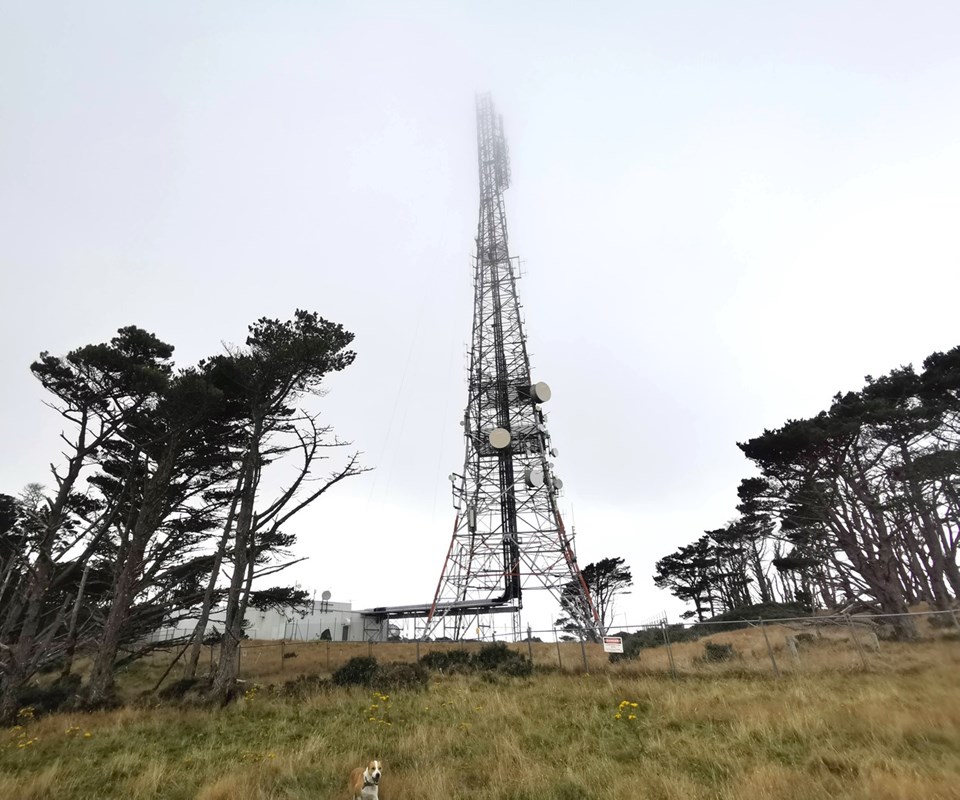 Right after Mt kauKau to the south, there's a neat little rocky point called the Witches Hat, which we bashed through the gorse for a bit to go and climb. Well worth it in my opinion!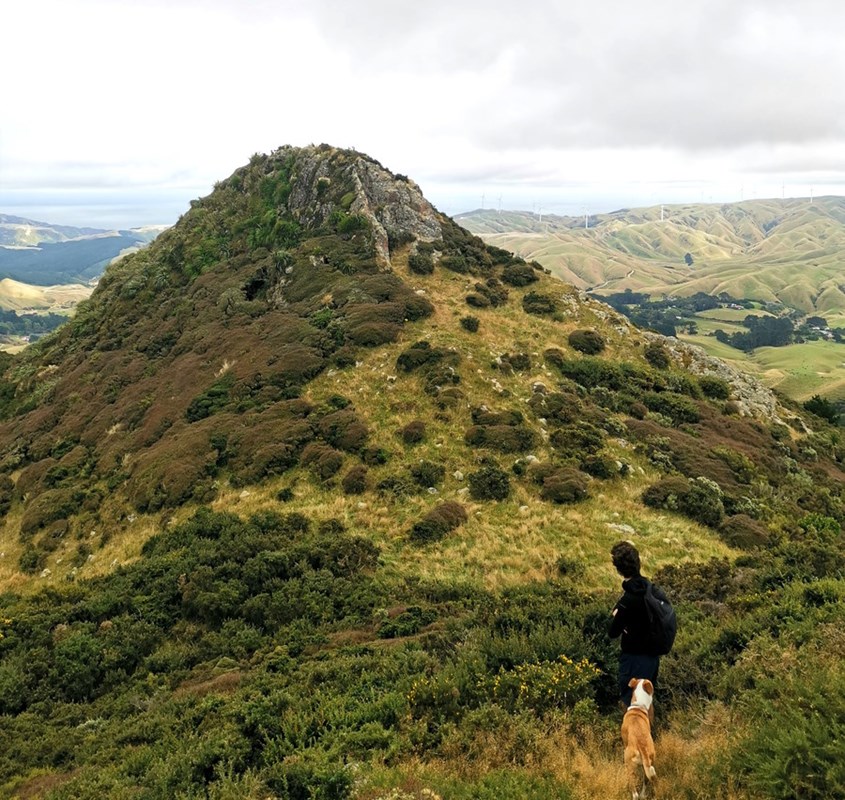 Feels like our own little miniature Tararua Peak right out the back of Wellington, with some rock climbing and enough wind to make you want to hold on to something.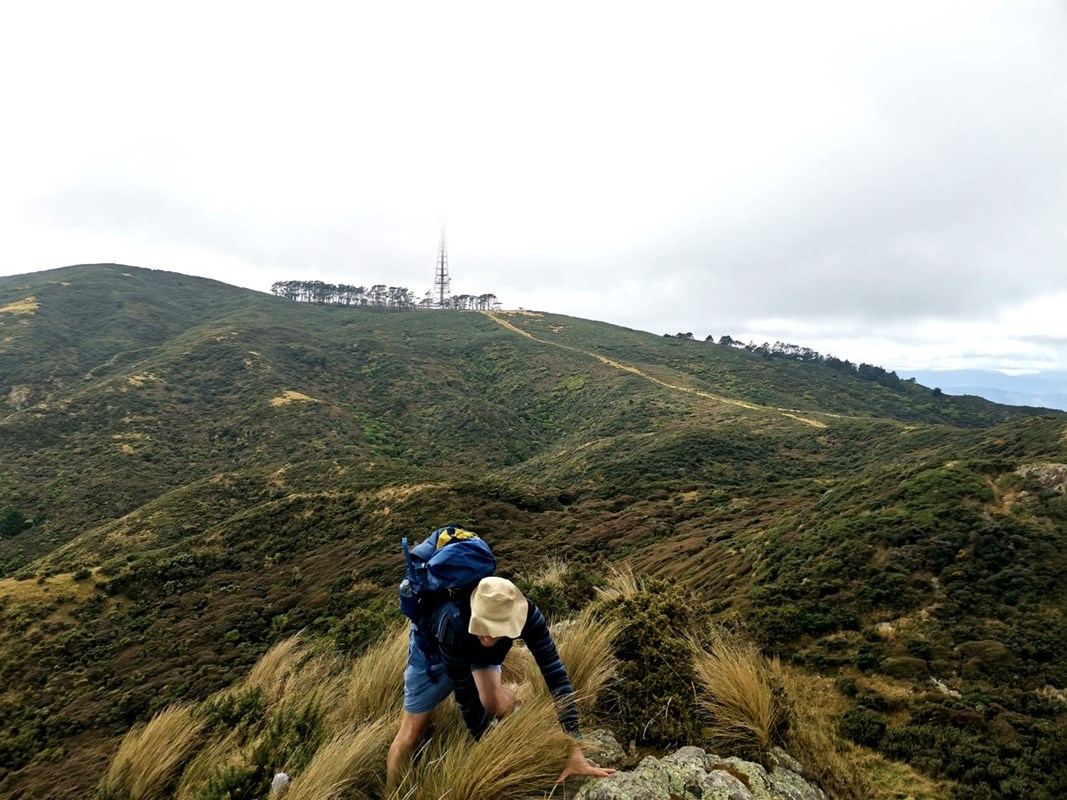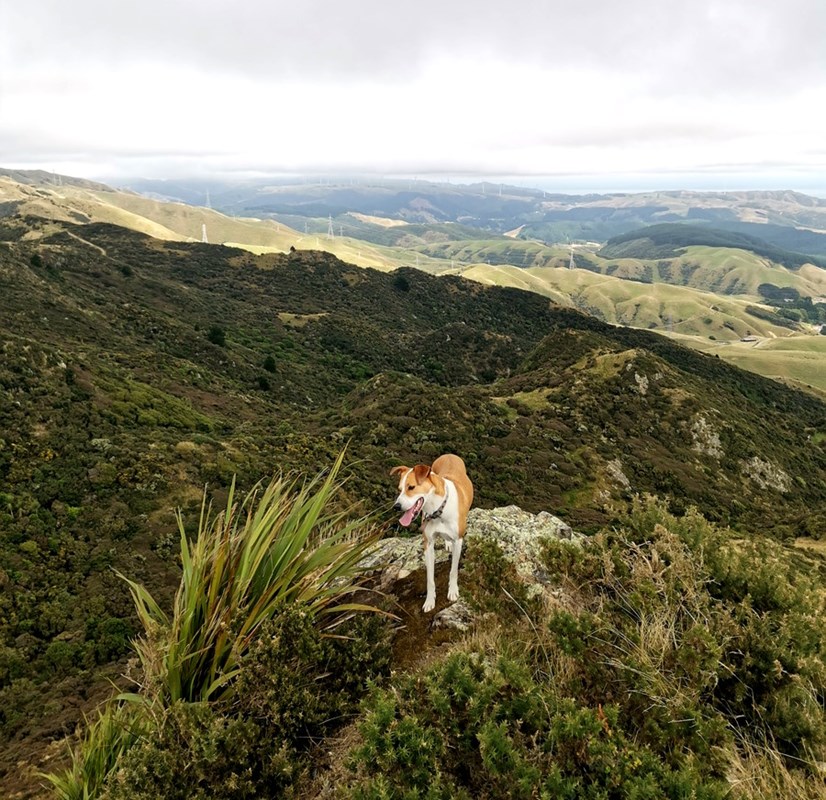 After our little side-trip, we continued along the classic skyline walkway route, which for anyone who hasn't done it, definitely go give it a try!
It's one of Wellington's signature walks, and removed enough from the city that it feels like a genuine proper day walk in the hills.
It runs all the way from Johnsonville to Makara bike park in Karori, but it has exit points along the entire length, so you can just do smaller sections and return to civilisation at any stage.
Another little landmark we had a look at was the so-called "hole" somewhere along the ridge. Tommy knew the exact spot, so we gave it a visit. Yes it's quite literally is a hole in the hillside, enough space to spend the night sleeping quite comfortably under the stars out of the wind (I'm tempted to give this a go one day). Turns out Wellington's hills are full of little secrets like this!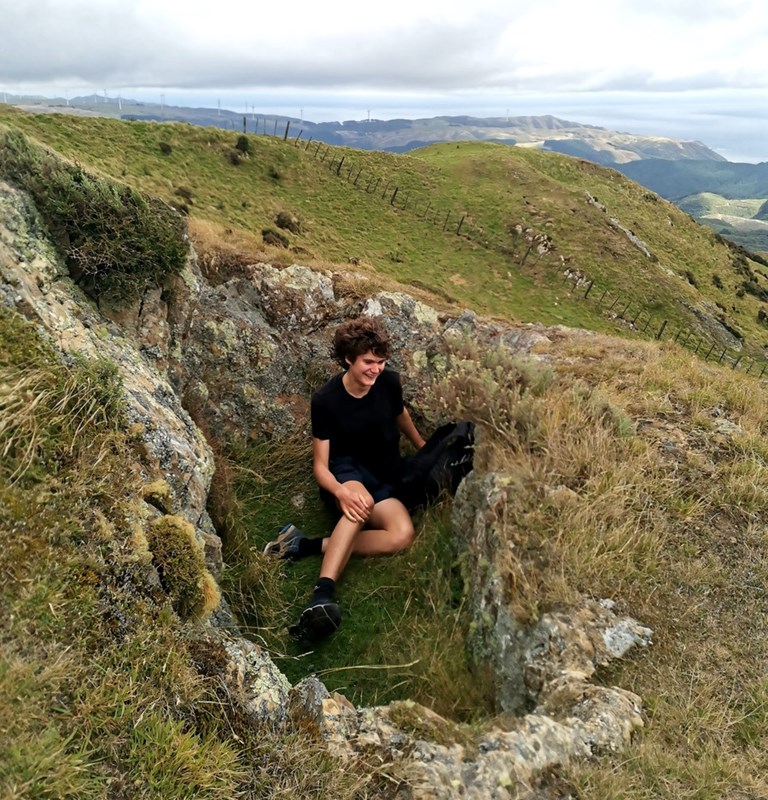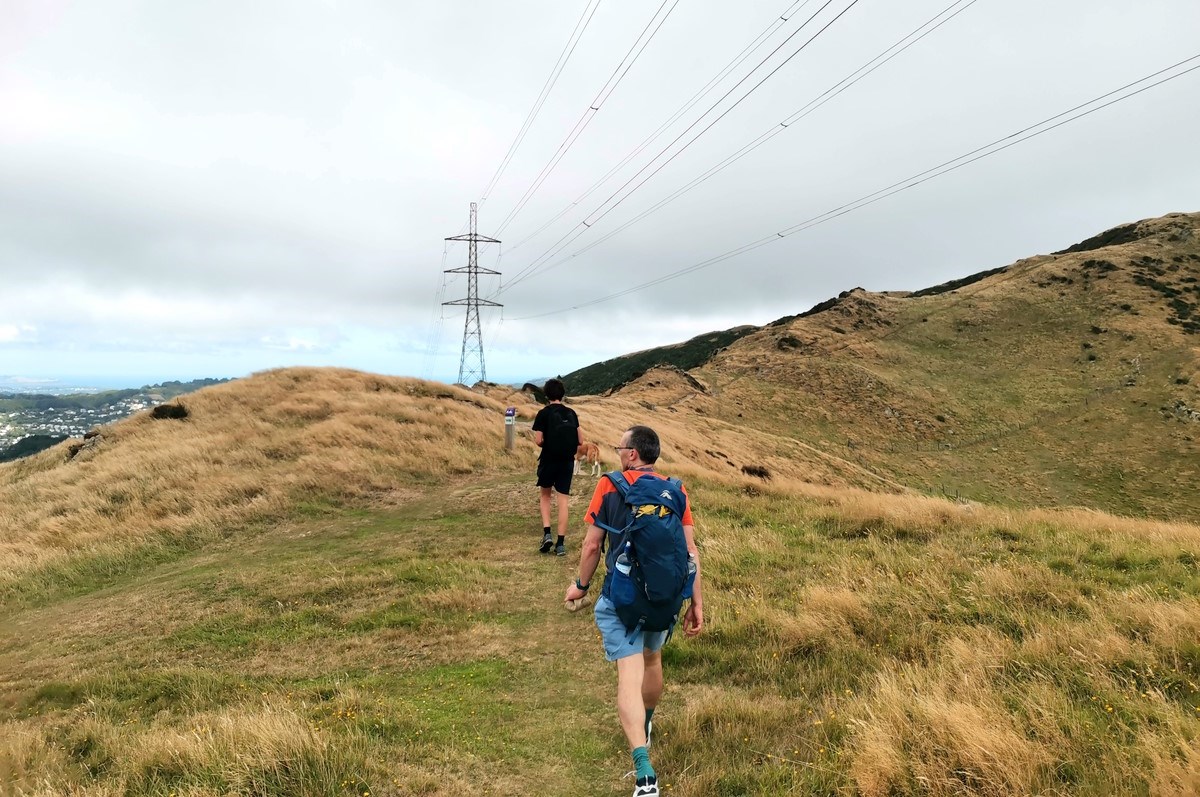 Pictures don't quite capture it, but in typical Wellington fashion the ridgeline was windy enough to give us what we would have gotten if we were in the Tararuas instead. Plenty of "lean walking" and eating our lunch in the shelter of dirt banks.
Here Tommy demonstrates the proper technique for maintaining balance: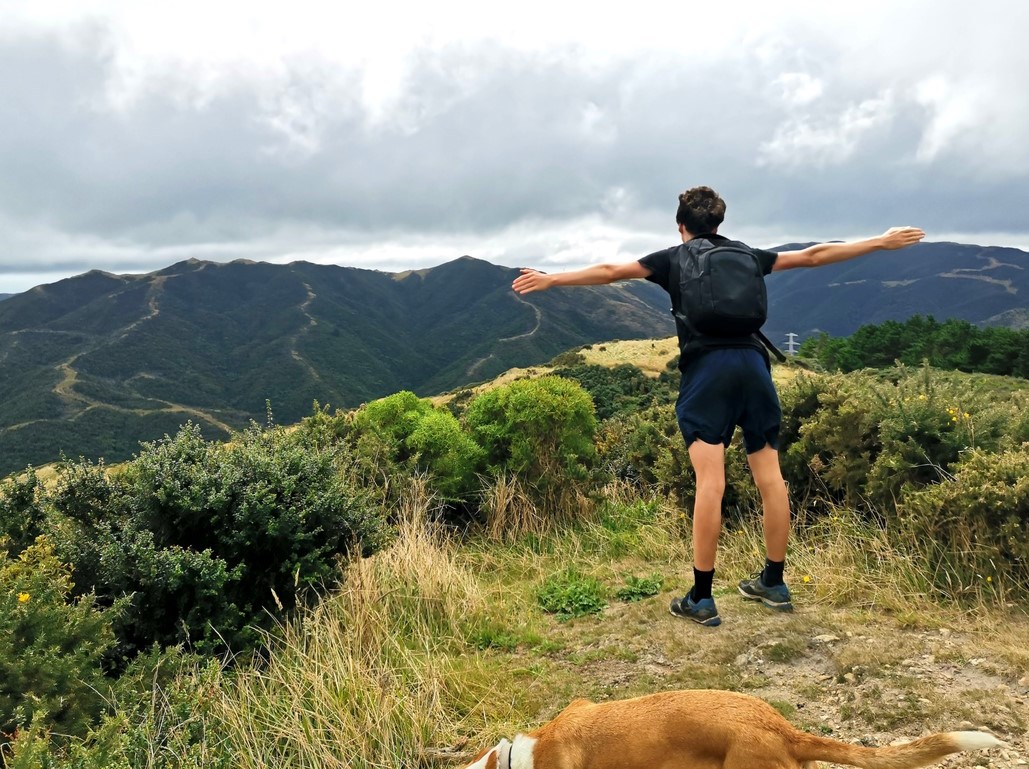 It was a lovely way to spend the day, and having the dog along with us as a bonus was an absolute joy.
The skyline walkway is an excellent option for anyone in the city, and if you haven't done it yet then go give it a go! It took us about 4-5 hours.