By Cassidy Mowat, Kathleen Griffin, 18 June 2021
On the Wednesday before snowcraft was scheduled to take place, it was cancelled due to poor weather & lack of snow.

On Thursday we tossed around some ideas about an alternative trip, since we had the whole weekend free. We tried to recruit a few others, but nobody was willing to brave the storm that was predicted to hit the whole country. 

By Friday we were hastily making plans to head up the mountain regardless. The forecast had improved slightly & we were desperate for adventure. We left work way earier than we should admit to our bosses & loaded the '99 Subaru Impreza with an abundance of spare clothes, beer & pizza fresh from Domino's. After terrible traffic all the way up the Kapiti Coast &  brief stop at the Levin Countdown for $60 of junk food, we made it to the Bruce Road carpark around 9pm. By 10:30 we were tucked into our sleeping bags ready to zzz.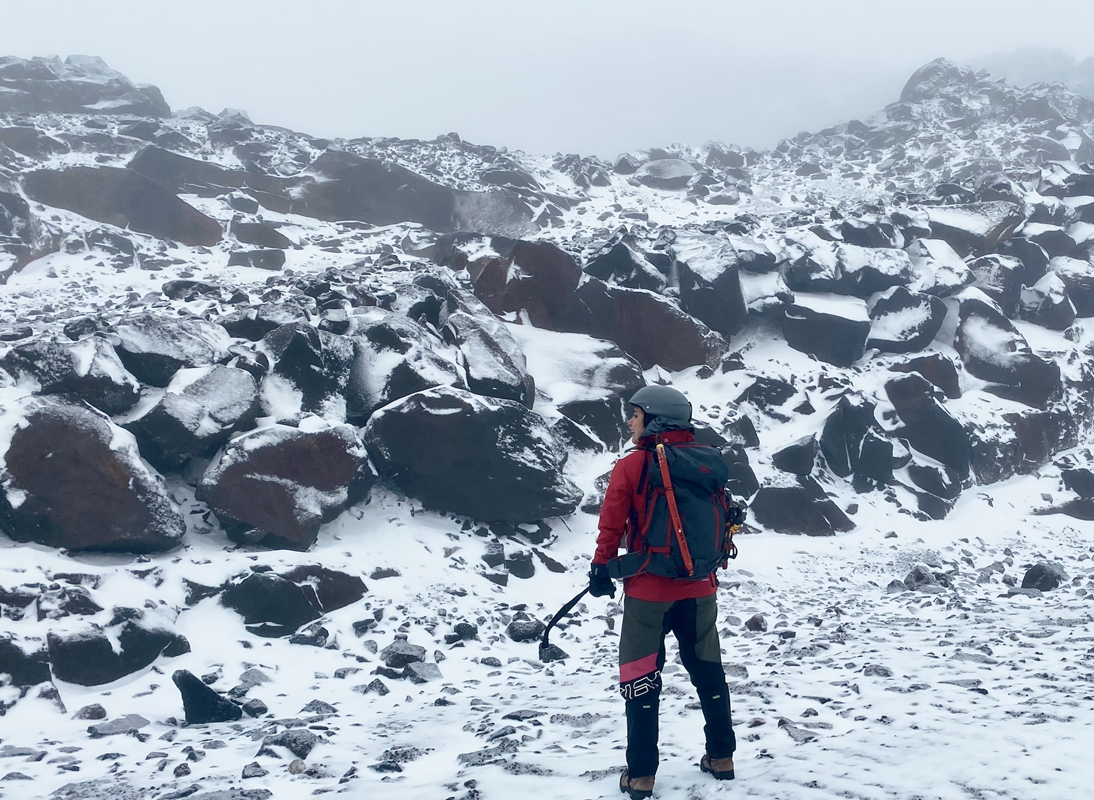 Saturday morning we rose early & eagerly, absolutely fizzing (maybe not cas) to head up the mountain. It began snowing pretty early on causing a "light dusting" of snow everywhere which made the rocks very slippery. There was also very limited visibility due to clow loud, & snow blowing directly into our faces. These factors made it very difficult to not fall down the mountain. Somehow we managed to make it to the cafe which was remarkably open & got some inquisitive looks when we walked in, coated with snow in our mountaineering gear. After a warm drink & some mucking around in the snow we decided it was time to make our descent. By this point the snow was not just falling from the sky, but rocketing across the mountain horisontally. I suggested the cheeky idea of sneaking into the Sky Waka for the trip down, & despite Cas being an absolute stickler for the rules, we decided we had nothing to loose. This turned out to be a great idea as it worked perfectly & we had a wee giggle as soon as our gondola was moving away. (n.b we do both have season passes for Ruapehu at home so it wasn't really that rebellious)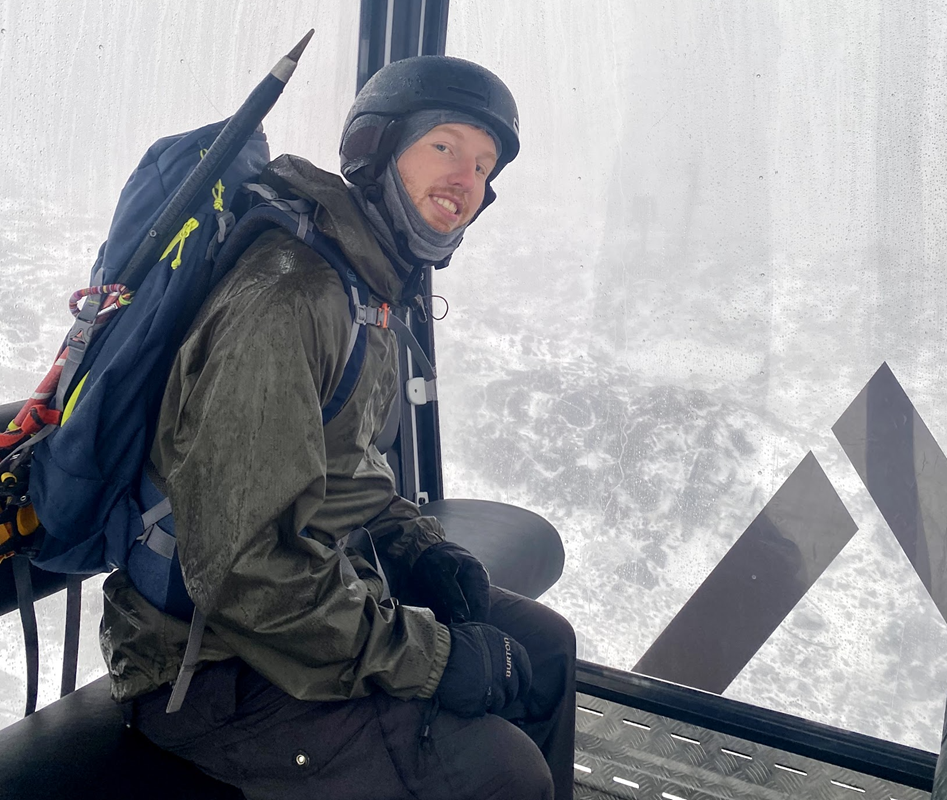 Luckily we had the incredible idea to bring a laptop loaded with Netflix's 'Drive to Survive' & NBC's 'This Is Us'. We had just set up an elaborate pillow fort, ready for an evening of booze & snooze, when Cassidy mentioned we venture outside one last time. This happened to be a period of particularly nice weather, so we ran around climning all over the rocks for a wee while & took an abundance of photos featuring Mount Ngauruhoe.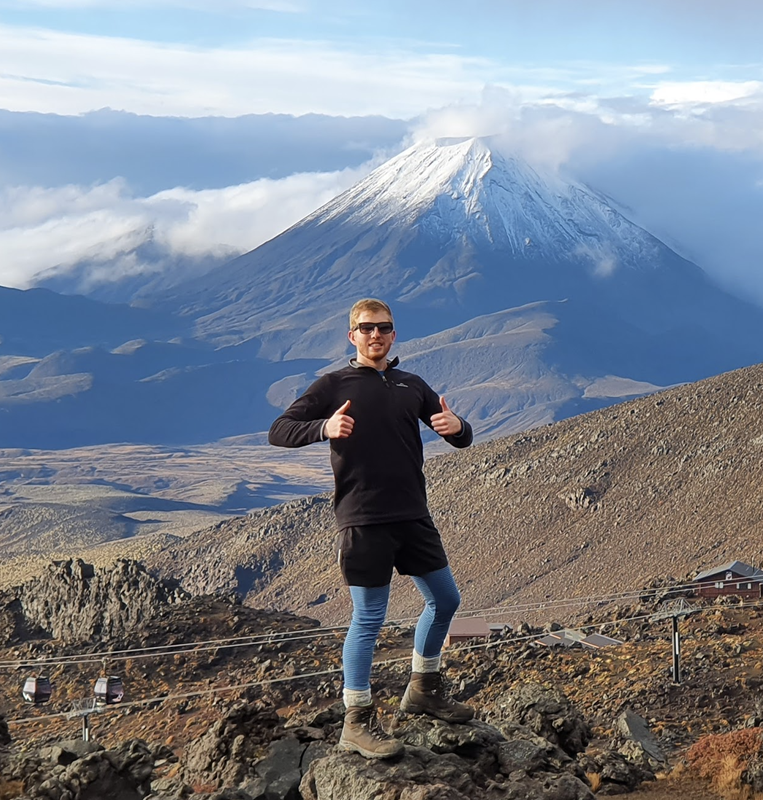 At around 10pm after a few too many bevs, we decided it was a grand idea to don our matching sets of stripey thermals & text out the long exposure & self timer functions of an iPhone. We ventured outside yet again, holding remarkably still for the 30s exposure considering we were a few beers deep & the temperature was in the negatives.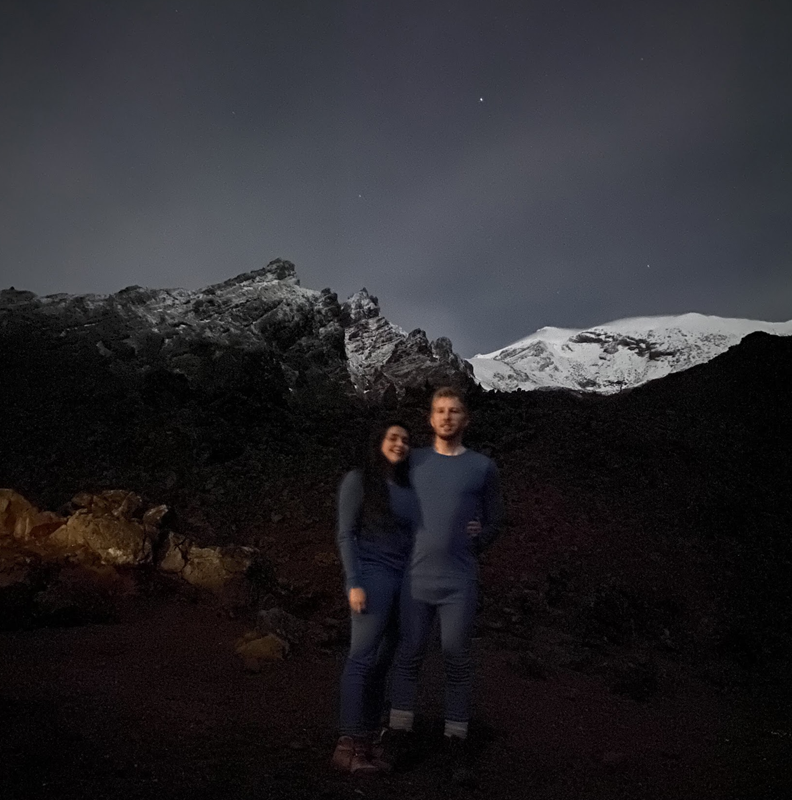 On Sunday morning we cleaned up the lodge & headed home to Wellington, hyping outselves for the next trip up Ruapehu when there's a little more snow.